Christmas Party Planning Tip #1 – Set a Budget

Before ordering invitations and polishing your best flatware, set a budget for your Christmas party to make it a success within your means. It's easiest to think of the key expenses in terms of before, during and after the party.
Before the Party
Creative invitations
House cleaning service or book a venue
Holiday decor, centerpieces and favors
During the Party
Food or catering
Beverages
Entertainment
After the Party:
Tips for vendors
Thank you notes
Cleaning service
Since you have an idea of what needs to be done, estimate the cost of each step and add 10 percent to cover unexpected costs. Now, get to work! Why not tackle the first job: Design custom Christmas invites!
Read more Christmas party planning tips on our 12 Weeks of Christmas celebration.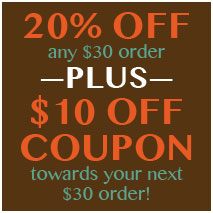 This week take 20% off any $30 order from Paper Direct, PLUS get a $10 coupon to use on your next order of $30 or more.
Use this code: WCRT1014 to save today!