10 More Office White Elephant Gifts
Christmas & Holiday Party Tips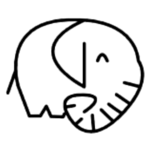 Okay, let's face it. Most people dread the office white elephant gift exchange because it's so difficult to come up with something funny and appropriate. Then there's the holy grail of office white elephant gifts—ones that are fun and appropriate AND something people will actually kind of (in secret anyway) like.
We listed a few ideas last year which still hold up, but if you're looking for even more gift ideas, read below:
Gift Ideas:
Now you can be the hero of the next exchange with these cheap, easy, and awesome white elephant gift exchange ideas.
Zombie Apocalypse Survival Kit
Whether you want to make it funny or useful, you can assemble it yourself and include whatever you believe might be helpful to survive the zombie apocalypse.  Some ideas:
Duct Tape
Toilet Paper
Map
Cheap Pocket Knife
a Sandwich
Beyond Expert Level Puzzles
Take a handful of saw dust or paper shredded beyond hope of every being assembled and package as an "Expert Level Puzzle".
Bubble Gum Jar with a Surprise
Take a mason jar and fill the bottom with gumballs. Then insert a baggie with a little monetary surprise inside and fill in more gumballs around it. Pack the gum tightly or the special treat will reveal itself.
Chili Making Kit Renamed
Print out your own self-made label and rename it BUBBLE BATH.
Sushi Slippers
Or any other goofy slippers make a great gift. They are funny and somehow very practical.
Camera Extender/ Selfie Stick
They will all call it cheesy, but they will all want the totally useful in selfie portrait taking ….camera extender!
Rubber Chicken Handbag
What woman doesn't love a great handbag? Celebrate the obsession with the rubber chicken handbag. (This website has a ton of great gag gifts)
Board games related to work
There is an endless amount of cool board games on the market. Find some that relate to your work in some way for a tongue in cheek gift.
Foam Dart Gun and target
Foam dart guns make the perfect stress reliever and the perfect office white elephant gift.
Superhero Snuggies
Yeah, you know they will all want the superhero snuggie.  There is no shame because, well YEAH!
See, you thought figuring out the perfect office white elephant gift was going to be difficult. Done and done.