Christmas Party Planning Tip #7 – Gifts & Goodies
Christmas & Holiday Party Tips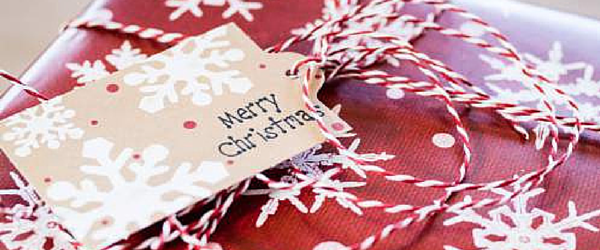 As guests gather for the Christmas party and toasts are made, plan to send home a token of gratitude and Christmas appreciation. Whether your guests are your best friends or your employees, celebrate them. A simple verbal recognition to the group, followed up with a gift or certificate presentation, makes the party extra engaging.
For the Office Party:
If you've never ordered or presented award certificates in the past, it's simple.
Choose a certificate style that highlights your key values such as excellence, achievement or performance. Many certificates can be customized with a company logo or motto.

Have a calligrapher add the employee names to the certificates or use a decorative font.

Sign each document and tuck them into individual certificate holders to keep them from folding or creasing.

Keep a camera handy to get snapshots of each award recipient. Use the pictures in the company newsletter or on social media accounts.
For the Home Party:
If you have a little extra spending cash, consider sending guests home with a gift. Some simple and elegant gift ideas include:
Ornaments
Bottles of Wine
Homemade Coco Mix
Coffee
Cookie/Dessert Goodie Bag
There's still time to order certificates, employee gifts and holiday greeting cards to present at the party.
This week we're offering a huge discount. Simply enter code WCRT1014B at checkout to enjoy 60% off your holiday greeting card order.