Christmas Party Planning Tip #8 – Activities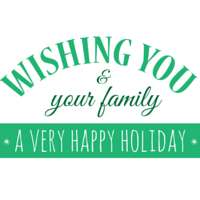 As guests arrive for the Christmas party, keep them entertained.
In addition to lingering over the appetizers and punch bowl, encourage party-goers to participate in one of these festive activities and games.
Photo Collage:
On the party invitations, ask each person to bring a printed snapshot of themselves from a holiday celebration as a child — with their name printed on the back of the image. Ask each person to pin their photo to a community bulletin board so everyone can guess who's who.
Numbers Game:
Fill a large decorative jar with scrumptious holiday candy. Think gourmet chocolates or miniature macaroons! Have each person guess how many pieces are in the jar, and the one with the closest number wins the treats.
White Elephant:
If the party is a small, intimate gathering, ask each guest to bring a whimsical $10 white elephant gift. Settle in for a small gift exchange just before sitting down to dinner.
Crafting Area:
Set up a simple holiday ornament-making station and ask each guest to get creative. They can put their crafts on the Christmas tree for everyone to admire during the party, then later  take the ornament home as a favor.
As you plan party games and activities, be ready to recognize the winners with small gifts or award certificates. Keep it economical by ordering supplies this week from Paper Direct.
All orders receive a free gift! Also, enjoy free ground shipping on orders of $50 and 20% off orders of $60 or more. Use code WCRT1114 at checkout.
Be sure to view our entire Christmas party planning guide to help you along this season.