Beautiful and Affordable Weddings: How to Save on Flowers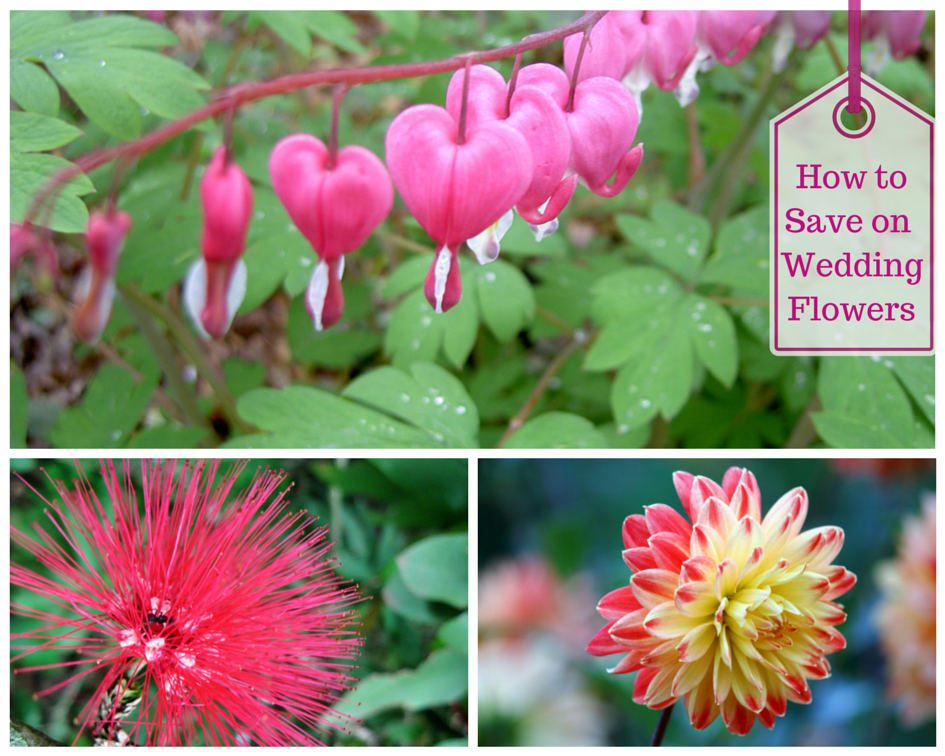 Weddings are momentous occasions and of course you want them to be beautiful. Beautiful does not have to break the bank though.  With a little effort and some savvy wedding planning, you can have the wedding of your dreams.
One of the biggest expenses in any wedding is wedding flowers. Even in small weddings, the cost of bouquets, boutonnieres, centerpieces, and a multitude of other ways to incorporate floral touches can add up quickly. Save where you can with ideas like these 15 ways to save money on wedding flowers.
Use in-season Flowers
Flowers that are in-season are considerably more affordable.
Choose Locally Grown Flowers
Local flowers are usually more affordable because they do not have not be trucked or flown in.
Shop Small Floral Shops
Bigger, fancier shops have a larger overhead which is passed on to the consumer.
Plus, they might be able to point you to their partner's which could end up saving you money on the cake, dress or rental pieces.
Choose Cheaper Flowers
Exotic flowers are often delicate, harder to grow, or only able to be grown in a few places. All of this makes them more expensive.
Use Expensive Flowers Paired with Affordable Choices
Common and more affordable flowers can help highlight a few really special choices.
Something as common and inexpensive as baby's breath can really hold its own for the centerpieces.
Then you have more budget to make the bouquet spectacular.
Create your own Arrangements
Doing it yourself can save a lot of money. If all of the flowers would be too much of a job, consider doing just part, like table arrangements.
Consider Alternative Sources
Florists are not the only place to buy flowers. Check grocery stores, flower markets, farmer's markets, and swamp meets as well.
Use Homegrown Flowers
If you have friends or family that love to garden, enlist their help in growing flowers for your celebration.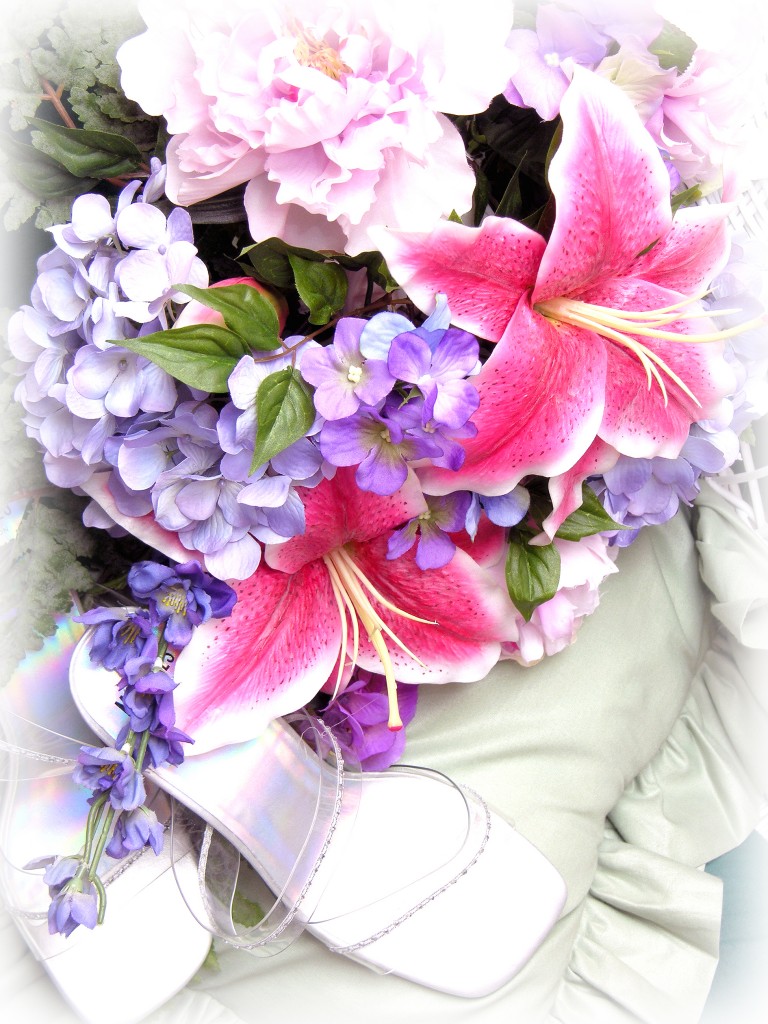 Use Fewer Flowers
Choose less expensive  non-floral options for centerpieces, use more greenery in arrangements
Order ready-made arrangements.
Some big-box retailers and online floral shops provide ready-made wedding collections that can save a considerable amount of money.
Use Flower Alternatives
If you are crafty, consider some of the fabulous DIY wedding projects.
Use Faux Flowers
We know. What is a wedding without real flowers?  But not all of them have to be real. Where possible, choose realistic faux flowers and save a ton. And there are some advantages to them, as well. Choosing faux flowers for your bouquet means they will stay wedding-day beautiful forever.
Have an Outdoor Wedding
Choose a natural venue with flowers already blooming and save spending on additional flowers. Don't worry if it rains- you're covered.
Consider the Holidays
The holidays can either help or hurt you. Around some holidays, such as Valentine's Day and Mother's Day, the price of flowers goes up. However, some venues may already be decorated for holidays which could save buying extra flowers.
Share the Costs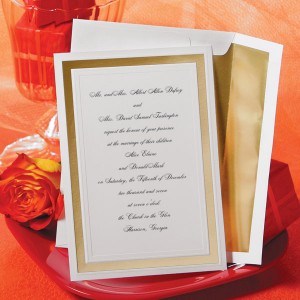 Partner with another couple using the same venue the same venue the same day and see if sharing the cost of flowers is a possibility.
Once you are done saving on the flowers, be sure to save on wedding invitations with beautiful and elegant do-it -yourself options at PaperDirect.
[photo via]