DIY: The Easiest Wedding Invitations Ever
While there are absolutely stunning wedding invitations you can order from a designer, they can be a bit pricey- especially if you're have a tight budget or are expecting to send out hundreds of invites. Plus, many of us just love to include a bit of our personality in the invites. After all, DIYing wedding invites can be absolutely gorgeous.
What if you're not crafty?
While some brides-to-be are amazingly coordinated with a pen in hand, some of us are not! If you still want to attempt DIY wedding invites, we have found a fool-proof way to create beautiful invites! They will turn out something like this:
We know, Cute! How are these easy DIY wedding invites created? We'll quickly show you how: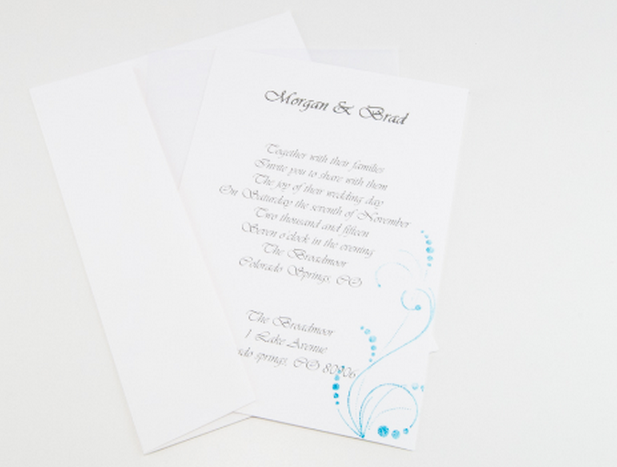 Supplies you'll need:
Perfectly Plain Wedding invites
Beautiful or playful stampers (we used this set)
Ink Pad(s)
How to Create These Gorgeous Invites:
Once you have decided upon your wedding wording, simply print your invites at home or at Kinkos. Then you're ready to begin!
Practice: You'll want to practice stamping a few times on regular paper. This is good to experiment with colors, pressure, amount of ink and other factors. Once you've gotten the hang of it, the rest is easy.
After you've master the art of stamping, place your stampers on your wedding invites for sizing and spacing.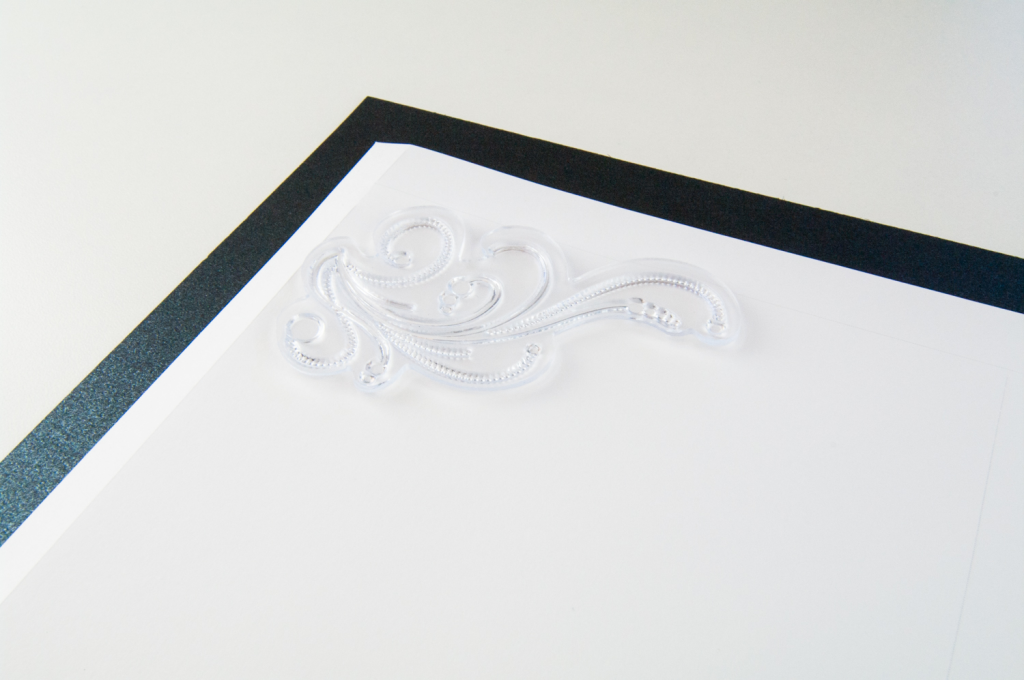 Clean your stampers to make sure colors don't run. Then lay your stamp on whatever ink you've chosen and lightly press down.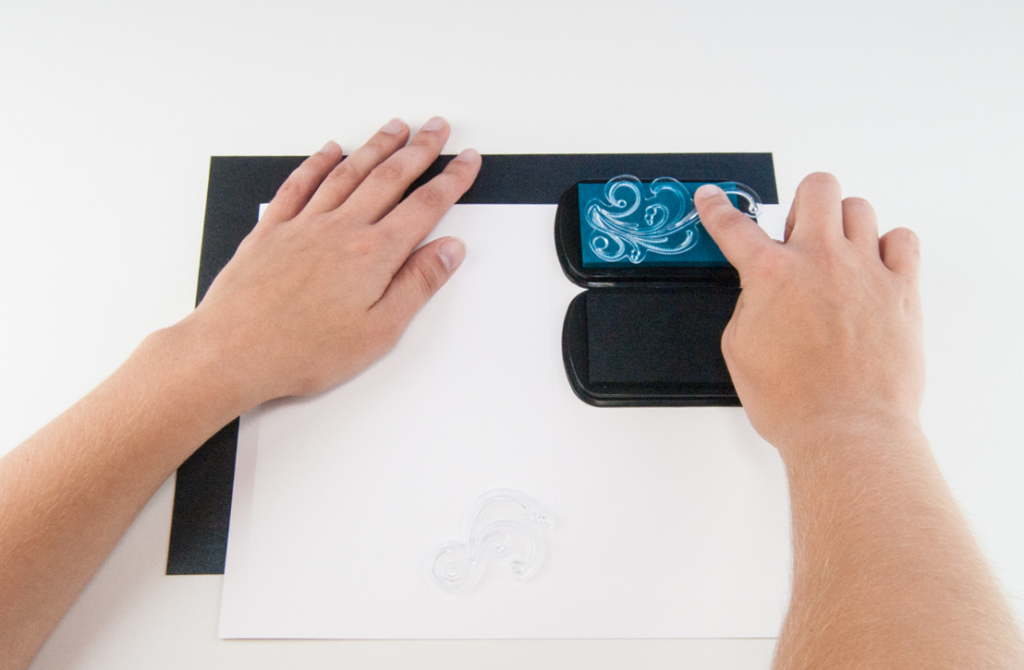 Transfer the stamp onto your wedding invites, again pressing so the entire pattern or image transfers correctly.
Rinse and repeat!
The nice thing about this simple DIY idea is that you can purchase any type of stamp and pair them with any color of ink. Think of the possibilities! You can create whimsical invites with border stamps, themed invites with fall foliage or snowflakes, or abstract invites with unique patterns and images.
It's not easy to create DIY wedding invites that actually look good- especially if you're not exceptionally crafty. Just know that if you can conceive it, you can do it!