Beautiful & Affordable Weddings: The Invitations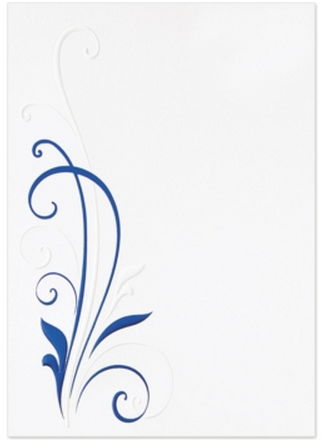 There is just no getting around it —weddings are expensive.
From the cost of the dress to the cake and flowers, the expenses add up quickly. That is why saving where you can is just so important.
If you are planning your wedding, here are some smart ways to save on invitations.
Avoid Upgrades
Things like envelope liners, bows, multiple layers of paper, and custom details can really add up. Avoid the unnecessary upgrades or modify your choices to reflect more affordable options.  For example, if envelope liners are a non-negotiable for you, try buying the paper in bulk and cutting to size yourself.
Keep Postage Costs Down
When choosing invitations, choose ones that are most affordable to send. Avoid things like heavy, multi-layered designs that when placed in an envelope with the RSVP and additional envelope end up weighting much more than expected. According to the US Post Office website, there are some additional ways postal customers incur an additional $0.13 surcharge per envelope including:
        It contains wood or other rigid material
        It has an address parallel to the shorter dimension of the letter
        The envelope is square versus rectangle
        The envelope has clasps, buttons, or strings
        The envelope contains an object making the surface uneven
        The envelop has closures such as buttons, clasps, or stings
Order Early and Order Extra
By ordering your wedding invitations early you avoid a costly rush fee. When you order extra, you avoid having to re-order if you miscalculate how many you need or misaddress any of the envelopes.
Design Them Yourself and Order Online
Ordering wedding invitations online can save a bundle over traditional printers. Paper Direct offers amazing and affordable DIY wedding invitation ideas designs. Even better, you can also order matching place cards, napkins, and programs for substantial savings.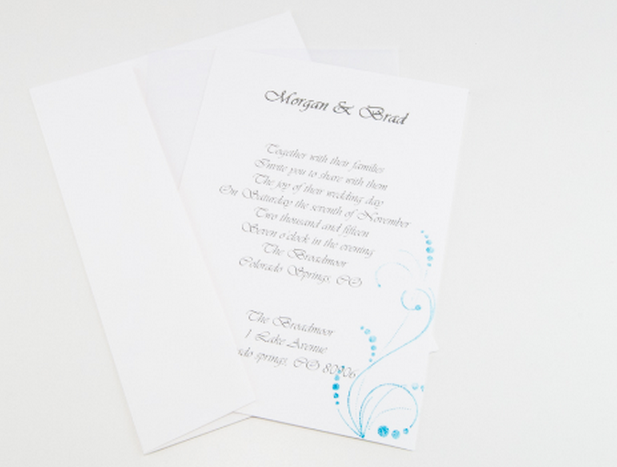 Saving on your wedding invitations does not have to mean compromising on amazing quality and design. With these tips, and help from Paper Direct, you are sure to have an affordable wedding!