Choosing the Best Graduation Party Invites
Seasonal & Special Events Ideas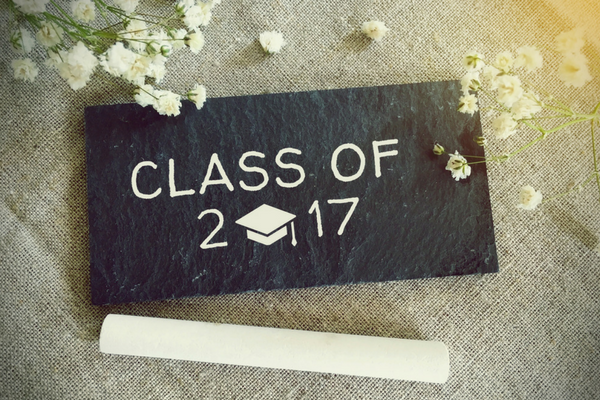 Graduation time means it's time to party, and the only way people will know to show up for your party is if you send out some snazzy invitations. When it comes to choosing creative graduation cards, you have tons of invitation options that can match your graduation party's personality, tone, and overall vibe. Simply pick your favorite, opt for wording that matches the tone, and send them out to all your family members and friends.
Invitation Wording for Creative Graduation Cards
While you can tweak the wording to match the party's ambiance, all invites should include the following information:
Graduate's name

Graduation year, program or institution

Party date and time

Party location

Any pertinent details, such as bringing a dish to share or your swimsuit

Whether or not guests need to RSVP and by when
Response cards can be sent along with your invites if you want guests to mail back their responses, or you can include your phone number or email so they can contact you personally.
Cool, Casual Vibe
If your graduation party is going to be a laid-back barbecue or a backyard potluck, your invites can be just as laid-back and casual. Creative graduation cards that give off a casual vibe include:
Self-mailing postcards

Postcard-size invites in envelopes

Seal-and-send invites that fold up to be mailed
Go for bright colors, fun borders, or eye-catching designs to keep the casual vibe alive. Include a casual, laid-back headline on the invite, such as:
Let's Party!

Come Have Fun

Join Our Graduation Celebration
Formal, Festive Vibe
If your graduation party is going to be a bit more formal, you'll want graduation cards that have a distinct air of sophistication. Invitation options that come with coordinating envelopes work well for more formal gatherings. Consider choices like:
Flat invitations, featuring foil accents and refined designs

Layered invitations, featuring a smaller, printed overlay attached to a decorative backer
While you'll want more refined designs and accents with your more formal invites, you can still match the colors with your overall party's theme. Headline ideas can include:
Class of (Year), with or without name of school beneath it

You Are Cordially Invited

Attend the Graduation Festivities
Roll Out the Red Carpet Vibe
Finally, if you're planning a graduation party that's going to be over the top, you'll want your invites to be equally as exceptional. The best creative graduation invites choices are:
Specialized layered invitations with coordinating envelopes

Pocket gatefold invitations

, featuring a flat card with two flaps that fold together in front, secured by a snazzy seal
Solid colors, graceful floral designs, and elegant scrolls work well as accents. Headlines can be similar to the formal invites, with additional options that include:
Graduation Gala

Celebration of Success

Join Us in Celebration
Whatever invite option you choose, just make sure you choose them with plenty of time for guests to receive and respond as needed. The best graduation parties aren't made by the best invites alone, but are also attended by those you and your graduate know and love.