How to Observe Memorial Day
Seasonal & Special Events Ideas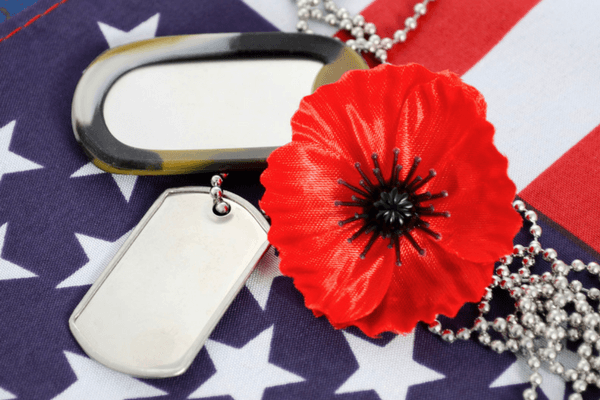 Every year, the people of the United States take the last Monday in May to observe Memorial Day, a holiday that commemorates those valiant Americans who gave their lives on the field of battle. On May 29, many schools and offices will be closed, barbecues across the country will be lit, and thousands of war movies will be watched.
This year, though, if you're interested in really getting into the spirit of the holiday, there are lots of ways to observe Memorial Day and enjoy your day off from work or school.
What Is Memorial Day?
First and foremost, educate yourself about the importance of Memorial Day. Originally called Decoration Day, Memorial day began as an unofficial celebration in the years following the Civil War. It was a means of reuniting a divided country by celebrating the tragic loss of the men and women who gave their lives in the brutal conflict. Over the decades, Memorial Day took on increased significance as more young men and women waded into conflict to ensure that the liberties of the United States were preserved.
In 1971, Memorial Day was officially made a federal holiday. It was concluded that we should use this day to mourn the loss and celebrate the sacrifice of every soldier and military personnel who laid down their lives as well as those who currently serve to protect Americans everywhere. Here's how you can show your respect this Memorial Day.
Visit a Cemetery
Take a few moments to visit a cemetery this Memorial Day to pay some respect to the markers for fallen soldiers. Most families have a family member or know someone who passed away in an armed conflict. Take a few moments to visit their grave and lay down a certificate to honor their sacrifice.
Have a Celebration
Simply because Memorial Day honors something very serious doesn't mean that you need to spend the day being sad. Remember that enjoying your freedom is a key component of the profound sacrifice U.S. soldiers have made. So, have a party and invite active or retired duty service personnel to join you. And be sure to send out your invitations on some patriotic stationery to get just the right look and feel.
Write Out Some Thank You Notes
Write out several 'Thank You' notes for military and ex-military personnel and then simply hand them out. It might take you some time to prepare, but you can't put a price on the genuine appreciation you'll see in the eyes of the men and women who protect us on a daily basis.
For All Your Memorial Day Needs
There are dozens of creative ways that you can honor our military members on Memorial Day. All you need is a little imagination and the right kind of paper for invitations, letters, place cards, postcards, and more.
At PaperDirect, we have an entire line of wonderful products that will help you make the most of this Memorial Day. Visit our online store today, and prepare to be amazed.