Timeline: When to Send Wedding Invitations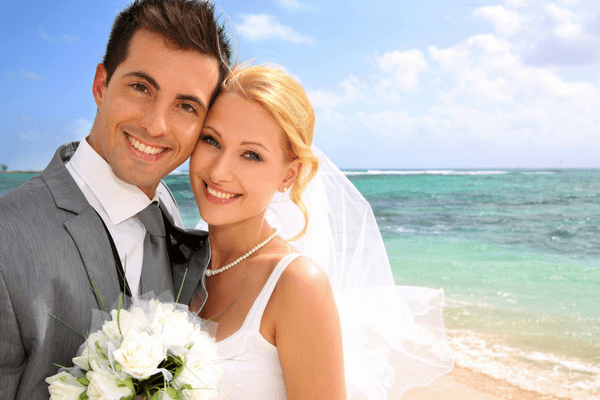 Here's an educated guess: when you fell in love and decided to spend the rest of your life with your special someone, you didn't realize that planning the wedding itself would involve so many rules and conventions. Where and when will the wedding be? Who's invited? Who's picking up the tab? And those are just the first few questions in a vast sea of decisions to make and things to do.
With all of that stuff to contend with, shouldn't finding and purchasing your save the dates, wedding invitations, and thank-you notes be a hassle-free experience? At PaperDirect, we're happy to help you take control of your most important day with a complete line of luxury paper products and a few tips on when to purchase and send out your most important wedding notifications.
Save the Dates
Your first mission is to send out the save-the-date notifications. Once you've picked out a specific date and decided in which city and state the wedding will be, then it's safe to send out your save-the-dates.
Typically, you'll want to order them about three weeks before you send them out, and you'll need to make sure they're in the mail at least six months before your big day. If you're planning a destination wedding, try to get your save-the-dates in the mail 8 to 10 months in advance.
Wedding Invitations
Perhaps the most important paper product you'll send out during your wedding are the invitations. This is an opportunity to make an invitation you'll cherish forever. Be sure to save plenty of time to pick the right wedding invitation so you can get them to your guests about two months before the ceremony.
Be sure to buy a few extra invitations, too, for last minute guests and even a keepsake you can frame and keep.
Place Cards and Programs
With all the other things to plan and purchase in the run up to your wedding, it's possible to forget about the paper products you'll need during the ceremony itself. Your guests will want a program to follow the nuptials step-by-step. Place cards are necessary if you're slaving over a seating arrangement. Those are just two examples.
If you need a complete array of ceremonial paper products, the skilled professionals at PaperDirect can help you find the perfect wedding products.
Thank-You Notes
Once the wedding is over, and you're back from your honeymoon, it's time to say thanks to all the people who took time out of their busy lives to celebrate the love you and your spouse share. No more than two months after your wedding, you should have your thank you notes written and sent to your guests.
Consider your thank you notes a chance to make your own personal statement. With stationery from PaperDirect, you can customize your thank you notes and create a pattern you'll use for years to come.
From beginning to end, the passionate professionals at PaperDirect are here to relieve the stress of planning your wedding. The moment you decide to marry your favorite person in the world, let us help make sure your wedding day and the days leading up to it are gorgeous.