Checklist: Hosting A Summer Charity Golf Event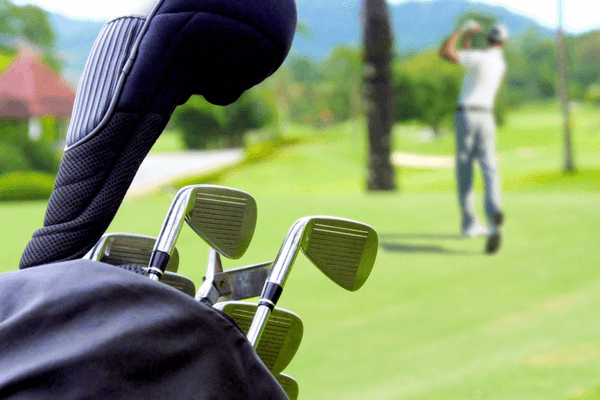 The big golf fundraiser is just a few weeks away! The course is booked, team sign-ups are flowing in, you've promoted the auction items on Facebook and the caterer for the post-game dinner is on stand-by. But, before you wish your guests well on the greens, work through this handy dandy checklist of charity golf day ideas to be sure you have all the random little essentials ready!
Create sponsorship posters.
Give credit where it's due and publicly thank everyone who made the day possible with both monetary and in-kind donations. Display posters at the shotgun start and dinner auction.
Stock the golf carts with snacks.
Goodie bags filled with mini bottles of water and easy munchies like packets of nuts, gummy candies or apples will be welcomed by the fourth or fifth hole! Don't forget to include a mini menu if a snack/drink cart will be cruising the course too!
Type out announcements.
Don't ad lib what can be prepared. Create 10 or so short announcements to call out over the intercom system throughout the event. Include tee time reminders, when the dinner will start, how to bid on the auction, gratitude for the sponsors, raffle winners and last-minute drink specials.
Make helpful flyers.
Create miniature posters (complete with arrows) to display around the golf course to help direct guests to where they need to go. For example, post directions to the sign-in table,  golf carts, snack bar and reception room on the main entryway door and near the restrooms.
Print name tags.
Once you have a list of all registrants, create name tags so everyone can mingle comfortably before golfing and at the dinner afterward. Be sure to highlight corporate sponsors and those playing as part of a business team.
Make brochures.
If the event is expected to draw in several new attendees, consider making a simple game-day brochure. Share a timeline of events to keep everyone moving through the course and on-time for the fundraiser dinner and auction.
Set up bid sheets.
Whether it's a silent or live auction, write up a description of each prize that will be on display. Silent auction bidders can add their numbers to the lower half of the sheet, under the information.
Post a schedule.
Keep the timeline simple and make it public. What's the tee time? Is it a shotgun start? When is food served? When does the silent auction begin and end? How long is the raffle open?
Assemble prizes.
If you're hosting a series of games at various holes and ranking the players, you'll need gift bags and award certificates. Don't forget gag gifts for the slowest teams!
It's finally all coming together and the event will be a success! Are you still in need of golf-theme paper for the event day schedules, announcements and auction bid sheets? Browse paper Direct online for all of your charity golf day stationery needs!