Father's Day Activities for the Whole Family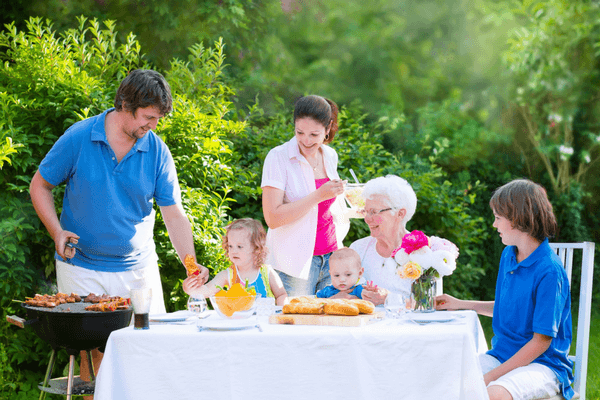 Struggling to find a fun way that you and your family can celebrate your dad this Father's Day? Whether your dad is the strong, silent time or a social butterfly, you can plan him the perfect Father's Day. Here are some fun Father's Day activities your dad is sure to love.
Get Out and Grill
Do you have a Dad who likes to entertain? Invite some family and friends over to have a good, old-fashioned cookout. You can have Dad work the grill or give him a break and take over yourself. Either way, you can't go wrong with good food and friends.
Leave Him Alone
Remember that Father's Day is about your dad, and — let's face it — sometimes Dad just wants a little bit of peace and quiet. If that sounds like your dad, just send along a note or greeting card expressing your appreciation for all his hard work and then let him have his day to himself.
Hit the Links (or the Lanes)
Is your Dad more active than most? Treat him to a day of golfing with the family. If you've got some kids in tow, you can always take Dad to the bowling alley for some great fun.
Let Dad Hold Court
Some fathers are more than happy to gather their family around them and simply catch up with one another, chatting into the wee hours of the morning. If your father is a social butterfly, why not give him what he wants and simply enjoy each other's presence and stories for a few hours.
Whatever You Do, Make Sure Dad Feels Appreciated
More often than not, most dads across the world will insist that you don't make a fuss about them when it comes to Father's Day activities. Despite this, make sure that you show your appreciation in whatever way he would like best.
No matter how you celebrate Father's Day, make sure you pick up a greeting card from PaperDirect. While you're spending time with Dad, let us help you find the words to say thank you for all his hard work.