Mistakes to Avoid When Planning a Corporate Event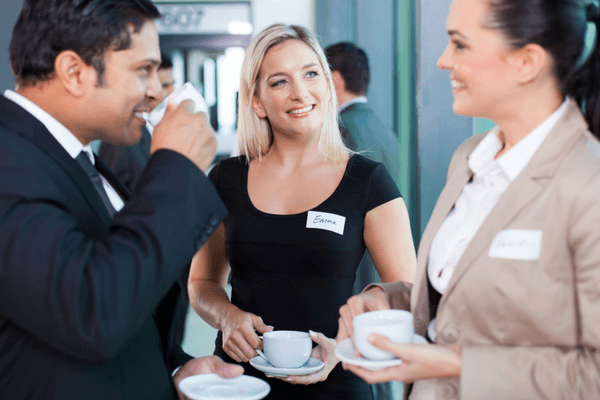 The event of the year is on the calendar so don't let it flop! Whether your company is hosting an annual conference that draws hundreds of professionals from your industry, or the event is a more simple annual employee gathering, avoid these corporate event mistakes.
1. The venue is too small.
Sure, the seat count might be accurate, but is there enough space for relaxing, networking and mingling? Be sure that the site you're hosting your event in has lobbies, patio spaces, wide hallways with seating or lounges available for guests to use when they aren't listening to keynote presentations, eating lunch or involved in workshops. These transitional spaces are often overlooked, but are extremely important to keep the flow of the event comfortable.
2. The guests are bored.
It's imperative to plan downtime between meetings and sessions so guests can use the restrooms, visit with others before and after speakers and stop to take a few notes without missing the next item on the agenda. But, some guests simply linger. Ensure there is something engaging available during these breaks. Visiting vendors booths from event sponsors, hamming it up at a selfie station, listening to music or participating in a raffle are easy ways to keep the event buzzing right along.
3. The guests are hungry.
One of the biggest corporate event mistakes is not having ample beverages and snacks available. When you're entertaining large groups of people, you need to keep them energized and nourished. As guests arrive in the morning, a coffee and tea bar flanked with light pastries and fresh fruit are a welcome sight, especially for those who skipped breakfast. It's also a good idea to have chilled bottles of water and granola bars available in each conference room. You don't want participants to zone out because they're daydreaming about lunch or dinner.
4. The guests are overwhelmed.
You're striving to create an action-packed, informative event that leaves attendees inspired and ready to take action. Don't bog them down with information overload! When creating the event itinerary be sure to sprinkle 20 minute networking sessions, meal breaks and time to get up and stretch in between the more formal presentations and events. If it's a large event and you need to overlap informational sessions, sort them by track, so attendees know which ones are most relevant to their position and goals. Seeing a calendar of events without clear direction can be scary!
5. The guests are confused.
It's not uncommon for events to have specialty meetings before the event, pre-parties, post-parties and wrap-up meetings. Create formal invitations for the event and outline the times and dates you want guests to attend. This makes it easier to book travel plans and hotel reservations in advance. The day of the event, hand out wearable badges and paper-printed programs that map out the events of the day and where each meeting will be held.
Are you ready to dive into event planning? Paper Direct has fabulous formal invitations complete with RSVP's, foil seals and matching envelopes so you can make a positive impression on guests before the gathering. Visit our web store today!