5 Ways to Celebrate Labor Day in Your City
Seasonal & Special Events Ideas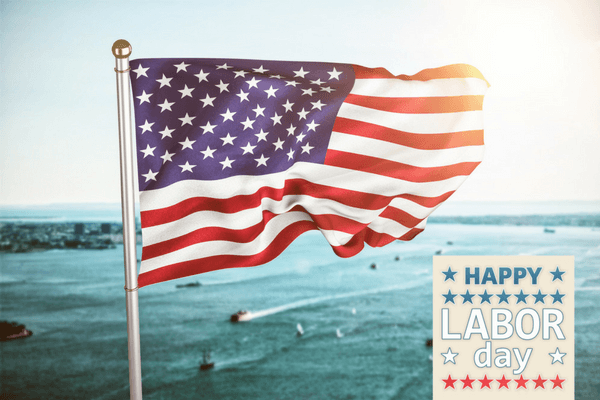 Labor Day was initially created by the labor movement to celebrate worker achievements, and that celebration is known to involve pretty much anything except actual work. Held the first Monday in September, Labor Day also signifies the grand finale of summer, giving folks one last hurrah before the onset of cooler weather, shorter days and back-to-school season for the kids. No matter where you live, chances are your city is packed with dozens of ways to celebrate Labor Day. Check out these five exceptional ideas for the upcoming Labor Day weekend.
A Pleasant Picnic
Pick a park, send out summer-themed invites, and hang out with the extended family for a fabulous feast. Make it easy on everyone by assigning different family members to bring different food options such as appetizers, desserts, burgers, buns, and beverages to the affair.
Barbecue with Friends
Pick a backyard, make sure it has a barbecue, and then serve up grilled goodies for your favorite friends. They, too, can be assigned to bring a dish to share. And don't forget to set up the outdoor games and activities, such as horseshoes or croquet.
Local Meetup Adventures
Even if family and your favorite friends aren't nearby, you and your family still don't have to spend Labor Day by yourselves. Head to the Meetup.com where you can search for Labor Day get-togethers involving local folks who share your interests. Here you may find ways to celebrate Labor Day that include hiking, biking, or dining out en masse.
An Outdoor Excursion
Take advantage of the last long weekend of summer. Scope out different outdoor activities around your city, then opt for one that suits the weather and mood. Hanging out at a nearby beach is one of the most alluring ways to celebrate Labor Day, as are taking a late-summer nature walk or simply strolling around a beloved landmark or park.
Local Labor Day Events
Whether you live in a giant city or teeny town, you're also apt to find local Labor Day events that provide other ways to celebrate. Examples may include a Labor Day run or walk, Labor Day festivals or art shows, Labor Day concerts, street fairs, and special exhibits. Check out local event listings in your paper or online to scope out what may be in store in your community.
If your idea of Labor Day involves far less fanfare and much more relaxation, don't be afraid to create your own personal celebration that may involve nothing more than a good book and a cozy hammock. Whatever you decide to do, enjoy! And don't forget to check out PaperDirect if you need to send out any announcements or invites for your Labor Day festivities.