The Ultimate Checklist for Classroom Paper Supplies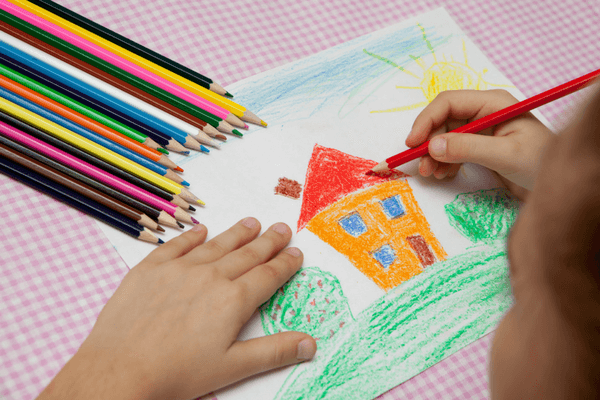 The pen may be mightier than the sword, but it wouldn't be all that mighty without something to write on. The same holds true with markers, crayons, pencils, or any other writing instrument you may have in your elementary classroom.
These instruments are only mighty if they have the right paper to compliment their excellence. And this ultimate checklist for classroom paper supplies ensures they do. Here you'll find a comprehensive rundown on some classroom paper supplies you can use to fill an equal number of needs.
Lined Paper
Lined paper is a must for multiple tasks, and you may even want at least two different types. Lined, loose-leaf paper works well for in-class assignments, working out problems from homework and taking notes. Handwriting paper is lined paper specifically designed to help students practice their handwriting. Go for large-lined handwriting paper for students just learning to write, paper with a smaller ruling for more advanced students.
Blank Paper
Blank, white or multicolored paper is another go-to staple in the world of classroom paper supplies. Use it for jotting down notes, brainstorming ideas, sketching out designs, making teacher-approved paper airplanes, or pretty much anything that requires a piece of paper. A jumbo box of copy or printer paper is ideal for starters, as long as you make sure you restock as needed throughout the year.
Construction Paper
Art projects, handmade greeting cards, and colorful assignments all get an extra boost with heavy-duty construction paper. Go for even heavier cardstock-weight paper for creating covers for student booklets, reports, and poetry collections. A few multicolored reams should definitely be on your list of must-have classroom paper supplies.
Post-it Notes
Essential notes and quick reminders are easier to remember when your classroom is stocked with plenty of Post-it notes. Keep an ample supply in your desk for your own use, another supply in the cabinet for student needs. You'll want a variety of colors, styles, and sizes available, so you'll always have the right Post-it for the specific job at hand.
Index Cards
Index cards are perfect for making flash cards, bookmarks, and engaging in memorization exercises. They're also useful for quick notes that don't need a sticky back like your Post-its. Keep a generous supply of index cards on hand, both in white and multicolored assortment packs. The 3-inch by 5-inch size are ideal for most uses, although you may want a pack or two of the 4-inch by 6-inch size just in case.
Calendars
A large wall calendar is an essential classroom element, and you can supplement the main calendar with smaller, pocket or card-sized calendars for your students. Calendars make it easy for both you and your students to track important things like homework assignments, special event dates, and, of course, time off from school.
Certificates
Recognizing a job well done can be as easy as dipping into your supply cabinet when you're stocked up with a variety of standard certificates. Keep a supply of blank certificates on hand, that way you can add the student's name and special achievement for on-the-spot honors throughout the school year.
Graph Paper
An often-ignored but ingenious addition to your classroom paper supplies is good old graph paper. Even if you're not teaching math or plotting charts, graph paper can come in handy for teaching students to create evenly spaced letters, geometric shapes, and other fundamental elements.
Keeping your classroom stocked with these classroom paper supplies helps ensure you'll always have the perfect paper to fit a variety of your teaching needs. And your students will always be equipped to let their pens, pencils, or crayons show their might. Start stocking up today with the selection available at PaperDirect.