Starting a Successful Office Recycling Program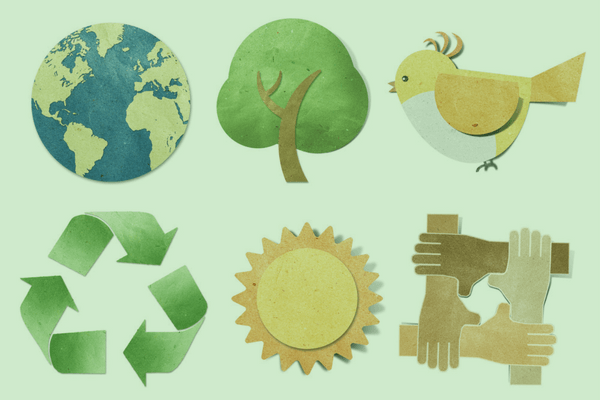 You already keep recyclables out of your home trash can, now inspire your co-workers to do the same in honor of Earth Day on April 22.  After all, green is the new black: trendy and thoughtful. With a little education, simple implementation and rewarding the top waste reducers, you're well on your way to having a more environmentally friendly workplace.
Set Up a Recycling Station
Head to the room where people hang out on breaks and during lunch hours. Do a little rearranging so you can fit a recycling bin right next to the main waste can. Clearly label the new bin with what goes inside. Be sure to include plastic bottles, aluminum drink cans and plastic serveware.
Don't forget to post a note about giving the items a quick rinse before tossing them in. This reduces lingering odors and the local recycling center staff will appreciate your cleanliness!
Announce the New Program
Let everyone know about the new recycling procedures with a friendly memo and a green-themed potluck lunch. Show off samples of the types of items that can be recycled and draw attention to the new bin (balloons or streamers should do the trick) while munching on a buffet of green favorites like guacamole, cilantro-lime tacos and margaritas.
Then, set up an incentive program! Let the staff know that the most active contributor to the recycling bin each week will be named the Green King or Green Queen. Keep a tally sheet posted next to the bin where each recycler gets to put a mark by their name when they put something in the recycle bin.
Reward the Tree Huggers
To the victor goes the winnings! Kick off each Friday morning with a tally of the recyclers and make a goofy presentation naming the week's top recycling royalty. Present him or her with a cool certificate and the honorary Mother Nature cape and crown to proudly wear around the office for the day. (Dig through your old Halloween costumes for inspiration!)
Need some festive certificates or garden-theme paper to get the program started? Browse Paper Direct online and have the awards shipped directly to your office so you can get started ASAP!