How to Maximize Time at a Networking Event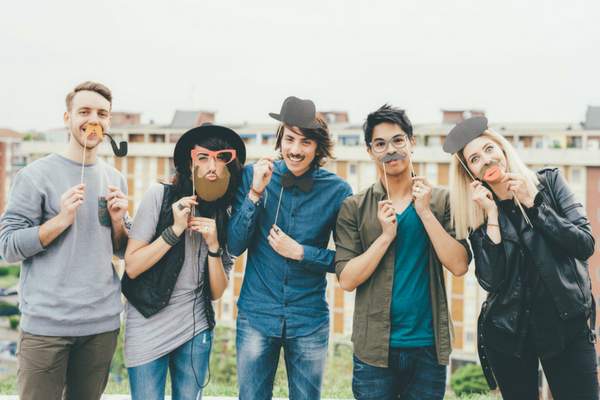 Hob nobbing with colleagues and professionals in your industry comes with a few rules. If you want to maximize your time at a networking event, remember it is a work function. After-party karaoke is fine. Keg stands are not. Here's how to keep your next meeting classy and professional, with an emphasis on productivity.
Practice Active Listening
It's easy to get overwhelmed when submerged in so much relevant information. Take it all in and jot down notes. When chatting one-on-one or in small groups with attendees, balance the conversation with lots of listening so you can learn something new!
Multitask Every Moment
You have a limited amount of time to meet new people and make connections, so use every minute wisely. When standing in lines, start up a conversation with the person next to you. Waiting for that speaker to start? Introduce yourself to everyone sitting around you. Sometimes it's those impromptu moments that lead to genuine, long-lasting connections.
Stay Positive
Just because you're in a room with people who face the same daily grind, don't turn the conversation into gossip fest. Avoid badmouthing co-workers, clients, projects or the boss. It makes you look unprofessional. Instead, focus on celebrating achievements or anticipating the potential success of upcoming projects.
Explore the Unknown

Networking can be intimidating for even the most social of butterflies, so start off by inviting a friend to help support you at your next networking event. But don't tether yourself to that person the entire time. Instead, step out of your comfort zone and try something new. This can be as easy as introducing yourself to a stranger at the snack table or joining a small group conversation. Remember that all of these people are here to network too, so don't feel awkward about jumping in and saying hello!
Bring Business Cards
When you meet several people quickly, it's hard to remember everyone. Get in the habit of exchanging business cards at the start of each conversation, just incase your time gets cut short unexpectedly. You can always follow-up on your conversation later with a quick email or social media shout out. (And, you should!)
Set a Drink Limit
Networking events often occur over the lunch hour, happy hour or dinnertime. This means drinks will likely be flowing, but stay focused on the reason you're gathered. Allow yourself a social drink, but stop before you get too chatty or tipsy. It may seem fun and casual at the time, but later your colleagues will remember you as the one who went overboard at a work function.
Ready to get those business cards printed? PaperDirect has lots of creative designs to choose from and can mail them directly to your office. Browse our business card selection online today!