Don't Battle the Crowds: 4 Last-Minute Holiday Gifts You Can Buy Online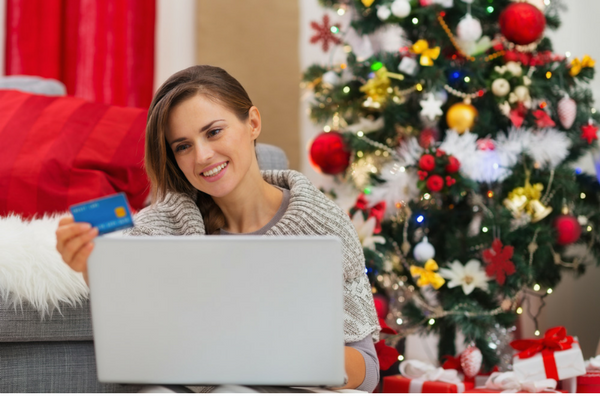 The holidays can come quicker than expected, often leaving us with the need to scramble for last-minute holiday gifts. The good news is you don't have to battle the crowds while you're shopping. In fact, you don't have to leave the couch at all! You can instead head to your computer or smartphone and pick out one of these magnificent last-minute holiday gifts you can buy online.
Subscriptions
This category encompasses a whole slew of incredible last-minute gift ideas that go far beyond traditional magazines. Consider gift subscriptions to:
Gourmet baskets or goodies that come every month for the savvy gourmand
Monthly boxes containing dog toys and treats for the dedicated dog owner
Museum memberships for the art and history buffs
Premium or paid versions of their favorite apps or services, such as Spotify for music lovers, Netflix for movie and TV fans, or Amazon Prime for savvy shoppers.
Charitable Donations
Charitable donations made in your recipient's name are the perfect choice for your philatrophic friends. Your choice of organization is as wide as your imagination. Go for a global fund dedicated to wildlife or nature preservation for your big-hearted outdoorsy pals. Choose a local shelter at which your mindful friends may already volunteer.
Audiobooks and E-books
The gift of reading never goes out of style, and you can provide it in a snap by choosing an audiobook or e-book that your recipient would love. From enticing fiction to self-help and spiritual betterment, your selection of topics is enormous. Most books these days offer at least an e-book option, while many are also available in audiobook format. The latter can be particularly perfect for friends with long commutes to work.
When the books are delivered electronically, some sellers even let you pick the date your gift will show up in your recipient's inbox.
Gift Cards
Even if it seems like all other last-minute holiday gifts are doomed to fail for a specific recipient, gift cards rarely do. All you need to know is where your recipient likes to shop or the types of items they regularly buy, then head over to the website and purchase a gift card. Many companies offer an online gift card purchase option, and you can always ask smaller businesses if they're open to accommodating one if the option is not listed on their site.
Of course, these gifts are best presented when they're enclosed in customized greeting cards, which you can also purchase online. Head to PaperDirect for a dazzling selection of holiday greeting cards and labels that can add a spectacular finishing touch to your last-minute holiday gifts.