6 Tips for Keeping Your New Year's Resolutions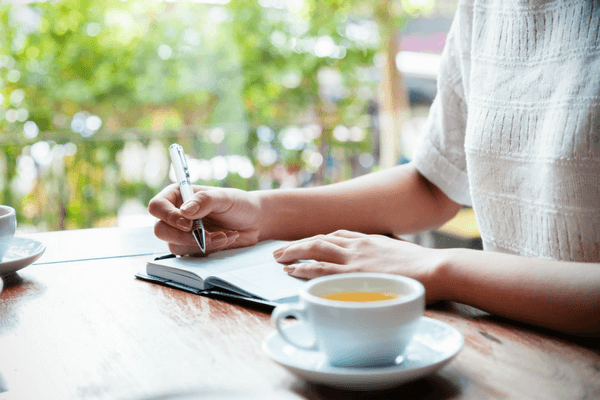 While New Year's resolutions always sound fantastic when you make them, they can quickly lose steam once you're back into your usual routine. You made these resolutions for a reason – don't let them fizzle out! Keep your enthusiasm high and your eye on the prize with these six tips for keeping New Year's resolutions.
Invest in Peppy Post-it Notes
Nagging reminders can be annoying, but perky reminders may provide just the boost you need to keep moving forward toward your goals. Invest in a batch of motivational Post-it notes, choosing pithy sayings, bright colors, or even customized options that speak directly to your goal. Post the notes strategically around the house or workplace, so they serve as constant reminders to stay on track.
Recruit a Resolutions Buddy
Hitting your goals can be much more fun if you bring someone along for the ride. Reach out to a pal who is working on their own resolutions, then schedule weekly phone chats or in-person meetings to share your progress.
Not only can you give each other support and encouragement, but you can also hold each other accountable for continuing to move forward. The power of social expectations drives results, making it one of the top tips for keeping New Year's resolutions.
Tell the World
Boost the power of social expectations even further by telling loads of folks about your New Year's resolutions. Alert your friends, family members, and coworkers. Go ahead and post your resolutions on social media. Update everyone regularly on your progress. The more people you tell about your goals, the more people you'll have to answer to if you end up not working on them.
Set Smaller Mini-Goals
Breaking down a big goal into several smaller goals is another effective way to keep the momentum going. Instead of setting your sights solely on the overall goal way off in the distance, set a series of milestones to hit along the way.
If you aim to write a novel, for example, set a goal to write a specific number of pages each week. Bigger goals become far less overwhelming when you can conquer them as a series of smaller steps.
Reward Yourself for Progress
Celebrate your progress on a regular basis. Reward yourself for achieving a mini-goal, hitting a bigger milestone, or once a month for simply sticking with your resolutions. Rewards can include anything from a dinner out to a bubble bath.
Small gifts related to your goals are another idea, such as a new keyboard, pen set, or journal for every 50 pages of the novel you write.
Create a Dream Board of Your Goals
Positive thinking is a powerful tool for achieving what you want, and you can take it one step further. Rather than simply envisioning the result of meeting your resolutions, put that vision down on paper.
Create a dream board by drawing or collecting images of what achieving your goals looks like, whether it's a new house by the ocean, a more muscular physique, or your finished, published novel ready to sell at your next book signing.
There's no right way or wrong way to keep the momentum going, and you can mix, match, and amend any of the tips as you see fit. The most important thing is that you keep on moving forward to enjoy your resolutions' ultimate success. Shop PaperDirect for the Post-it notes, certificates, and rewards you need to keep yourself on track this year!