Holiday Marketing Tips! Making Event and Holiday Calendars For Your Business
Marketing & Sales Promotion Techniques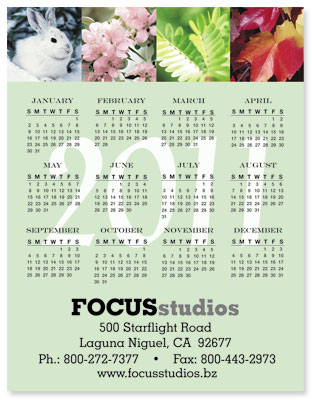 In today's busy world, keeping track of everything that is going on can be a challenge. That's one reason why businesses have long felt that giving away promotional custom printed calendars has been a great tool for marketing. The benefits, aside from the fact that having a calendar either on your wall, on your 'fridge, or in your pocket is useful, is the fact that your company name is right there for someone to see every day. For calendars to have the maximum impact, that means the recipient needs to start using it as soon as possible, which means they need to reach maximum distribution during the last three months of the year. This means any holiday marketing tips we can use to get penetration with these is a good thing.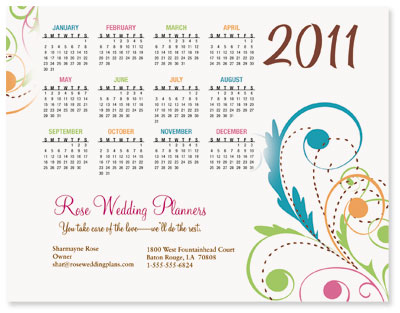 For instance, having holiday scenery as the top page on the calendar, especially with the company name or logo custom printed calendars available today, is a very effective tool. People are in the festive, holiday spirit and having a similar type of theme encourages them to pick up, or accept the calendar. It may be a consideration to have three or four different covers, this way all 4 "holidays" can be represented when you have your calendars custom printed. Halloween, Thanksgiving, Christmas and New Year's are the primary focus, since that would be the largest group to market to. However, other elements of Hanukkah and Kwanza as well as other lesser known celebrations can be woven in, thus not alienating all other groups with the calendar cover.
Another aspect would be the encouragement of giving the calendars as gifts. Having desk calendars or calendars in frames or as a hanging decoration like a Sampler means that the calendar is a nice enough item that it could be gifted to someone who may not have exposure to the company in any other way. This may be a slightly more expensive alternative than the usual paper calendar, but it enables a farther "reach" when added to other calendar based efforts.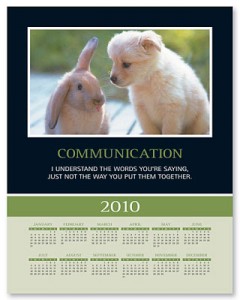 Other ways to reach out with calendars during the holiday season is to give out pocket calendars. Regardless of how prolific PDA's and smartphones are, there is a huge segment of the population that prefers to keep track of events on a paper pocket calendar. This presents a golden opportunity to be able to gift your clients and customers with pocket calendars with your name or logo on it that you know they'll carry. Whether it's the simple paper cover, or a nice leather bound one, pocket calendars are a great marketing tool to have.
All in all, when it comes to making a marketing move during the holiday season, there's not a bad move you can make with holiday and event calendars. Almost everyone wants a new calendar for the new year, and putting your company in a position to have year round exposure with a calendar simply makes good sense.