Top 10 Ways To Promote Your Business
Marketing & Sales Promotion Techniques
When it comes time to get your business name out in front of customers, there are hundreds of ways to do it. However, making sure whatever method you use to connect to the customer will be both seen and appreciated is a key element to getting their business. While it's possible to get your name out there in less than permanent ways, like billboards, radio and TV ads or even newspaper and other print media ads, giving the customer something that will be either in close proximity to them or in their hands in one way or another makes sure your name gets noticed.
While using all the other types of marketing like email and radio/TV advertising is good and using print media to get ads into their hands is also good, having items that the potential client or customer will have in their hands is even better. Nothing is as effective as having something that your intended audience will pick up, or better yet, take home with them. And there are a lot of items that fit this category.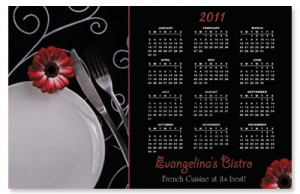 1. Magnets for the fridge put your name in their face every time they open the door
2. Door hangers make sure your target has to look at the hanger because they have to remove it in order to get in their car or house.
3. Flyers under wiper blades get read as well, because the audience has to remove it in order to see clearly. These can be effective, especially if it's something easy and spur of the moment. Otherwise it can be annoying.
4. Postcards are easy to put together, inexpensive to mail and small enough for those fridge magnets to hold up. Very effective tool to get attention.
5. Table tents at local restaurants can establish a connection because the audience Is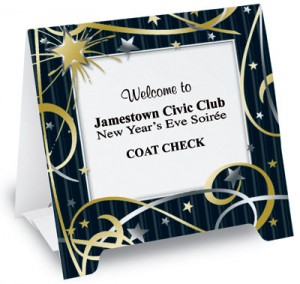 relatively captive while waiting for their food or during the meal.
6. Restaurant menu ads can do the same
7. Placemat ads are even better because the customer looks at it through the entire meal.
8. Receipt ads place ad copy on the back of a receipt. Most people now either keep receipts or at least look at them to verify what they bought is what they paid for. Ad copy, especially with coupons get noticed
9. Banner ads at events get noticed. Banners usually hang on a fence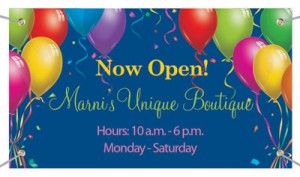 and gives your name a lot of constant exposure, especially during baseball and football games. While getting adspace during MLB and NFL games is expensive, having banners on fences even during local high school games gets attention.
10. Sponsorship ads in local school programs, annuals and school newspapers gets attention. Not only do the kids see your ad pretty much every time they turn around, but parents and visitors get exposed as well
The key to getting a lot of business, aside from having a product people want, is constant exposure of your business name to the general public. Finding ways to get your name out there, especially when you can do it enough to "saturate" an area, will garner business for you. Take advantage of every opportunity to get your name into the public eye and it will pay off.