Marketing Newsletters – What Works?
Designing Your Business Communication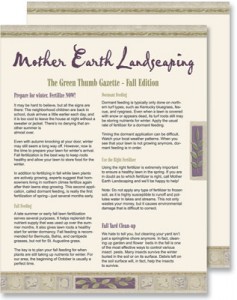 When it comes to finding ways to keep your company name and resources in front of customers, marketing departments use anything and everything at their disposal. Business cards, flyers, brochures, phone calls and emails are just a few ways marketing uses to keep in front of clients, but another way is by creating and distributing a marketing newsletter. As a tool to put the company info consistently in front of customers, it only works if the customer hangs onto it and actually reads it.
This means the newsletter has to have information in it somewhere the customer wants to read. While putting product and service info in it is a given, there has to be more than that, otherwise it's no better than a sales flyer. Customers get enough sales flyers and catalogs as it is and they usually wind up thrown away within minutes of getting them. So what kinds of articles and information can you add to a newsletter that will get the customer involved in reading it?
There are actually a few things that can hook the reader and keep them turning pages. Having an article or two that pertain specifically to tips or tricks the customer can use to get more out of the products or can take advantage of to make their job easier are always appreciated. Another idea is to use a cartoon or other humor section that's related to the topics at hand helps keep the person that got the newsletter involved. Having a humorous article or cartoon also keeps the newsletter from being too serious.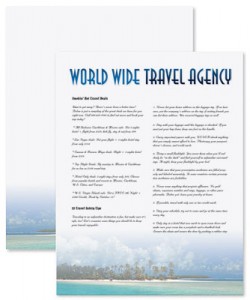 One thing that will give the customer confidence in your company is to use good quality paper or slick paper for the newsletter. This shows them that even in something as relatively unimportant as a newsletter that your company means quality. Just holding the newsletter in their hands gives them that initial impression, so using good paper makes that first impression a good one.
Customers don't mind getting advertising in the guise of a newsletter as long as it gives them something in the process. While being able to introduce new products or services is certainly going to get a few articles for the newsletter, putting in other useful information keeps the customer reading the marketing newsletter and puts those articles about products in front of them.