Business Brochure Design Ideas That Work
Designing Your Business Communication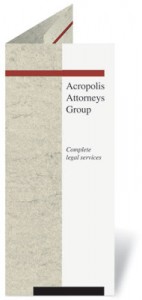 Reaching customers is the first step to building your business to new levels. When it comes to reaching those customers, there are lots of marketing options available, but finding ones that won't kill your marketing budget and that are still effective is vital. One tool that is usually quite effective if done well is having a great business brochure idea and putting that into play.
Business brochures come in a few styles that actually have different purposes, but having a great business brochure design that works means that regardless of the purpose, it'll work for you. There are three basic brochures that you can use:
–    Tri-fold brochures enables you to put the most information on the paper as possible. These give you 6 surfaces for pictures, contact information, product and services information and even space for an "about us" section. Using pictures and graphics as well as color to highlight sections makes for a very powerful marketing tool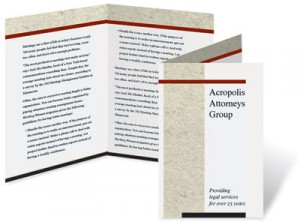 –    Bi-fold brochures have the ability to present information in a more impactful manner. Larger pictures, more detailed graphics and a larger "footprint" means you're putting less information on a bi-fold, but you can make it mean more. These are better suited to specific products or services instead of a general overview of everything.
–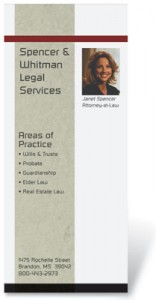 Single page brochures or flyers are meant to grab attention. Large words, bold pictures and graphics and even space for coupons for discounts or specials makes a flyer very popular
Depending on the specific purpose for your brochure, you'll have different design criteria. By taking the time to carefully plan out your business brochure design, you can have the impact on potential and existing clients you want.
The great thing about brochures is the fact that they are very inexpensive and easy to modify. With the templates available for download, not only can you design a great brochure in a matter of minutes, if you've got the layout in mind, and changes can be made even faster. This makes having brochures for all the different aspects of your business is an easy and inexpensive way to push your marketing to the next level.