Company Business Cards – Are Yours Making The Right First Impression?
Marketing & Sales Promotion Techniques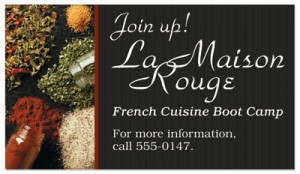 Many times, the first impression you get to make on a prospective client is when they get a business card with your information on it. Regardless of how they get it, whether its from you, from a trade show table or even if they pick it up from in front of a cash register at your favorite restaurant, that company business card has to reach out and make that person want to call you and give you their money. So is your business card making that right first impression, or are you killing your business with a bad one?
Company business cards are an inexpensive way to make a quick connection. Handing one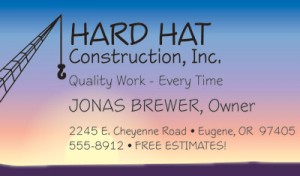 to someone met in a restaurant or at a networking function gets your company info into their hands in a matter of seconds. If your card isn't delivering that information or enough of it, every card you hand out is simply a waste of money.  But a good card can actually be responsible for turning a prospective client into a customer.
There are a few things to keep in mind when designing your company business card. The first is making sure you've got all the company info on it. Company name, address, phone, fax, website and email info has to be there somewhere. Most business cards have the company logo on it as well. One key aspect is to make sure the info on the card is easy to read. While the company logo and name can be in a fancy font, the contact data needs to be in a simple, easy to read font.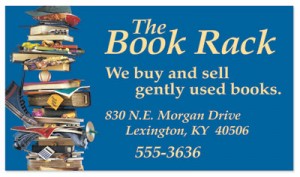 One thing that most people forget is that there are 2 sides to the business card. The back of the card may be ignored, but there are a lot of things that can be put there that give the prospective client more reasons to hang onto the card. With the real estate on the back, you can put a map to your store, a picture of your main product or service or even a discount code and information to redeem the discount with a purchase.
In summary, there are 3 important things to take away from this article. One, make sure the card has all the contact information on it. Two, make sure the card is easy to read. And three, use the back. A company business card can be a great tool in your advertising arsenal so take advantage of every aspect of the card.