Customer Loyalty Ideas
Marketing & Sales Promotion Techniques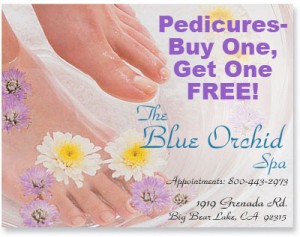 Getting customers and keeping them is the key to your business' success.  So how do you retain costumers?  Here are a few ideas that will help ensure customer loyalty:
Have great customer service, no one wants to deal with bad service
Keep in touch through emails and social media
Set up a loyalty program-this could include free product or great discounts
Pay attention to customer feedback and use it to better your business
Make sure your employees are trained and educated about your business, services and products
By doing a few simple things you can help ensure your business success.  Be sure to visit PaperDirect for a full line of Postcards, Business Cards, and brochures.