Effective Web Content to Brand Your Business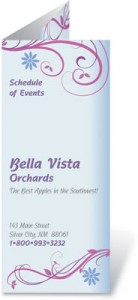 Previously on the PaperDirect blog, we wrote about how Content is King and that to successfully brand your business, the content on your Web site must be well-written, original and well-optimized to be recognized and ranked by search engines like Google, Bing and Yahoo. Now, we want to get into the meat of the matter by discussing some tips to write the quality of content that will brand your business successfully. Here are some tips to brand your business through effective Web site content:
Avoid hyberbole (or untruths) in your Web content. Example: "Our online order form takes mere seconds to fill out." We all know there are about 20 fields that have to be filled out and it can take five minutes to get the captcha correct!
Do research about what you offer vs. the competition. You content should reflect  what your business does best. If you're the only business in the area that offers a certain product, then include that information in your site's content.
Make sure your content matches your brand, and use Web content to communicate what you cannot explain face-to-face with a potential customer or client.
Use language that fits your target demographic. A website selling snowboards would use different language than a website advertising caskets.
Avoid including too many facts and figures. People don't care how many snowboards you sold last year compared to the year before that.
Use simple sales pitches.
Include personal statements about the product such as testimonials.
Create error-free content. No one will trust a Web site with grammatical/spelling errors. If you can't take the time to proofread your own marketing message, how can you be trusted to take care of customers' needs?
To learn more effective ways to brand your business, read the PaperDirect blog.  Visit PaperDirect online for a full line of business stationery, business cards, and brochures.