Why Send a Thank You Note for a Job Interview?
Designing Your Business Communication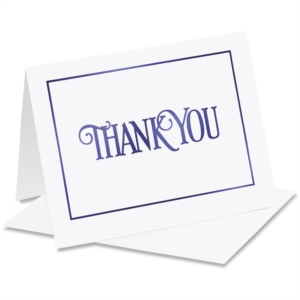 If you have recently entered the world of the unemployed, you may be fearful, especially if it's been a number of years since you have been out of work. While having a great resume, a confident, calm interview demeanor, and the right skill set are all crucial in landing that dream job, there are some other minute details you may not be aware of, and sending a job interview thank you note is one of those often-overlooked details.
Follow up is extremely important in the hiring process, and a well-done thank you letter can mean the difference in getting the job and not getting the job. While the letter may be one more opportunity to impress an employer, if not composed perfectly, it's another chance to submit something with an error in the application process. While many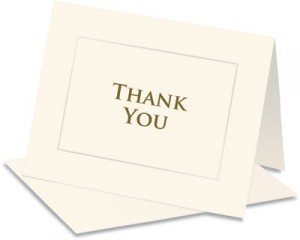 employers will say a thank you note has no bearing on who gets hired, the majority view is that thank you notes are important. Like every document you send to a potential employer, it should be done with as much care as you'd devote to your resume and cover letter.
The consensus is that email is now the appropriate format in which to thank an employer for an interview opportunity, but sending a thank you note electronically must be done with the same care (proper format) as you would devote to a handwritten thank you note. A handwritten thank you note shows you went the extra mile as it obviously takes more time to hand write a note and mail it than it does to send an email.  Be sure to send an individualized thank you note to each interviewer rather than a generic thank you note that can be forwarded to multiple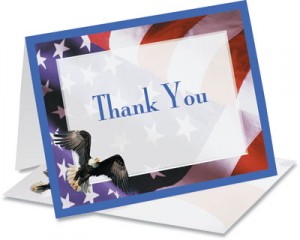 interviewers. This will certainly do nothing to help you land that job and will, instead, show that you took the short cut and sent out a generic job interview thank you note.
Thank yous should be short and to the point. You should thank the interviewer for his or her time and reiterate your interest in the position for which you are interviewing. Try to recall something specific about your interview experience so that the letter does not look like a generic thank you note. Proofread carefully and send the note withing 1-2 days of the interview.
PaperDirect is your online source for thank you notes for all occasions.