Benefits of a Customer Loyalty Card Program
Marketing & Sales Promotion Techniques
Customer loyalty cards are becoming more and more popular, especially in tough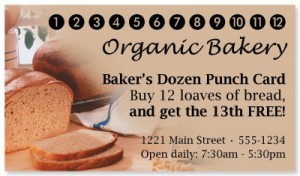 economic times when people are spending more time deciding where to spend their hard-earned money. A customer loyalty card is a great way to reward repeat customers and show your appreciation for their business.
When you think of customer loyalty cards, you probably think of your grocery store chain's card that gets swiped every time you check out. These loyalty cards are, by far, the most common and often used, but now, smaller "mom and pop" types of stores and restaurants are offering customer loyalty cards to keep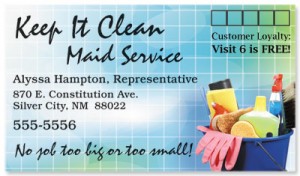 customers coming back and to increase profits. Customer loyalty cards not only increase profits by bringing in repeat customers, but they provide the business owner information about what is selling the most, which allows you to make more informed choices about what products to keep well stocked.
The complexity of creating a loyalty card program really depends on the size of the company. For example, large grocery chains use complex software and databases to keep track of their card holders and products tracked on those cards. A small diner, on the other h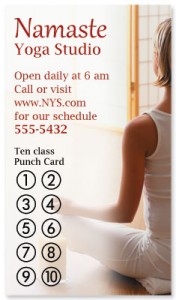 and, may use a simple punch card loyalty card in which the customer gets his tenth meal free after purchasing nine. Regardless of the size of your business, your loyalty card should be professional-looking and stand out in some way–maybe with a creative design or clever tagline.
Any good business person knows that customers must feel appreciated to keep coming back, and one of the best ways to show appreciation is to offer  your customers some type of reward for their continued patronage. A customer loyalty card is a great way to keep track of who is coming to your business and to learn what they are buying.
Here are some customer loyalty ideas from PaperDirect, your one-stop online source for business letterhead, envelopes and business cards.