Use Gift Certificates to Market Your Business
Marketing & Sales Promotion Techniques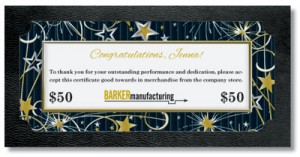 During the holiday season, we often think of gift certificates as great gifts to give and receive. If your boss has charged you with the task of thinking of ways to show clients and customers appreciation for their business during the holiday season, you can use holiday gift certificates to spread some holiday cheer and drive sales all year round. Here are a few ideas to get your creative juices flowing and increase profit for your business: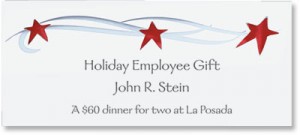 Send a gift certificate to an existing customer/client near the holiday season. A gift certificate can serve as a thank you for referrals or to generate some business during a typically slow sales season. Providing clients and customers with a gift, especially one they are not expecting, can spur impulse purchases and a new appreciation for your business. Here is an example of how this can bring in more business. After shopping at a store for the first time, I received a gift certificate in the mail for ten dollars off my next purchase. This gesture made me want to go right back to that store and give it more business. Had I not received that kind offer, I may have not returned to that particular store.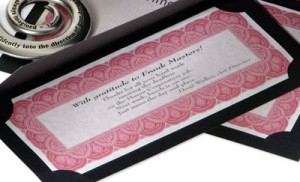 Another idea for gift certificates to market your business is to offer a gift for a new customer/client referral. If you have a regular customer, provide him/her a gift certificate to give to someone who has never patronized your business, and then offer the regular customer a coupon or discount of some sort. This will not only bring in a new customer, but it will show your existing customer that you continue to value his/her business.
Gift certificates to market your business, especially during the holiday season, which is a slow time for some companies, may generate additional revenue and remind your customers how much you appreciate their business.
PaperDirect is your online source for gift certificate and gift certificate papers.