Design Flyers for Every Occasion
Marketing & Sales Promotion Techniques
Flyers, a multi-faceted method of getting a message to the masses, are a highly under-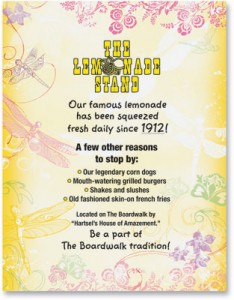 utilized tactic for sales promotion and marketing. If you design flyers to advertise a product or service or use them for more personal events such as birthday parties or other special events such as a concert, you can reach a lot of people in a short amount of time and with little effort and expense. Here are some tips on how to design flyers for any occasion.
One of the first tasks you must undertake when designing flyers is to plan your content. Gather the pertinent information that needs to be included the flyer and organize it in such a way that will make easy reading for the recipients of your flyers. As with content on any advertising material, less is better. Large blocks of text will turn off the reader. Keep it short and to the point.
For instance, if you are advertising the grand opening of your new consignment shop,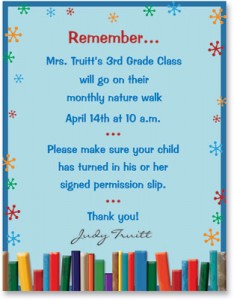 include the name of the store, location, time of grand opening, phone number, website or email information, and information about any special offers such as discounts or prizes for the first 100 customers. A flyer is not the place to offer your philosophy of business or why you chose to go into the consignment business. That's more newsletter information. Keep the flyer content succinct and interesting.
Choosing images is another step in the process to design flyers. Selecting the perfect images for your flyer will take some time as you want the graphics to convey what your business is all about and maybe even give a little insight into who you are as the owner of the business. While you don't want to go overboard and have so many images the content gets lost on the flyer, you do want to have enough to entice your prospective customer into stopping by and pique the flyer recipients' interest.
One popular website for stock photos is http://www.sxc.hu/, where you can browse through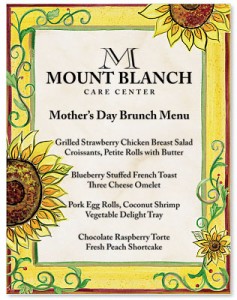 the categories of their huge gallery containing over 350.000 quality stock photos by more than 30.000 photographers. You probably won't find a larger selection of stock photos than you will at Stock Xchange.
Every flyer needs a headline, which does not necessarily have to be at the top of the flyer. Wherever you put your headline, make sure it's catchy and clear. Don't be vague in an effort to be clever. If you design flyers and the recipients don't know what you're advertising, then they will toss the flyer in the trash.
If you plan on designing and printing your own flyers, there are some things to consider. First, your file layout may need to account for bleed and trim if you're working with a commercial printing service; templates are often used to make this easy. You can save yourself a lot of time and effort by ordering your flyers from PaperDirect, an online store with an extensive line of flyers for every occasion. Want to read more about design flyers? Read "Party Flyers Made Easy with Flyer Templates," a previous PaperDirect blog posts for more ideas on design flyers.