Postcard Marketing Tips for All Types of Businesses
Marketing & Sales Promotion Techniques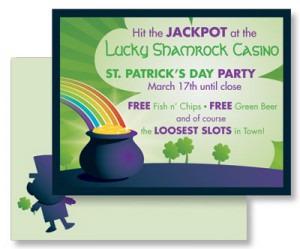 In a world where almost all communication and advertising tools are electronic, postcards are surprisingly making a comeback as an effective marketing tool for all types of businesses. Postcards are a simple, low-cost sales tool that are super easy to mail out. Even big companies and and colleges and universities are using colorful and even over-sized postcards to push their brand, products, services, and special offers. To make your marketing efforts easier, PaperDirect offers an extensive line of postcards to choose from, and we also can offer some postcard marketing tips to get you started.
You must have a mailing list (and a good one at that) in order for a postcard mailing effort to be successful. If you send postcards to the wrong people,  you won't get the new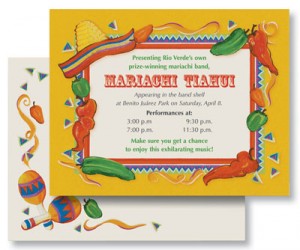 customers and/or clients you were hoping for. Did you know that you can purchase mailing lists from companies that specialize in putting together these lists to match your targeted demographic?  For instance, if you target audience is retired folks living in the Carolinas, then you can have a mailing list created that targets only that specific group of people.
What makes postcards so appealing is that they are easy to read; postcards actually have a higher "read rate" than other types of direct mail because they can be read at a glance and there's no envelope to open. For this reason, it's very important that you follow some of these postcard marketing tips like keep your message short and to the point. Don't be too wordy or include too much information as this will overwhelm the recipient, and your postcard will likely end up in the trash. You simply want to pass on the pertinent information the recipient needs to know. Even when you use over-sized postcards, keep your message short.
Plan ahead and create a specific purpose for your postcard marketing campaign. Make your message valuable, and catch the recipients' attention quickly with striking colors and graphics. Be sure to include a lot of contact information so you can be reached easily.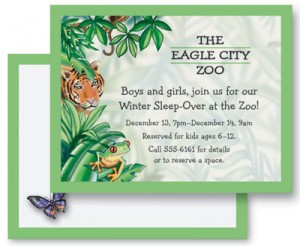 Include information about special offers and include a deadline, which will help to get your prospects to act quickly, and make good use of both sides of your postcard. You have paid for two sides, so be sure to use two sides!
Think of the many purposes postcards can be used for such as gift certificates, coupons, reminders, announcements of grand openings and other special events, and anything else you can think of.
Follow these postcard marketing tips from PaperDirect to maximize the return on your investment and shop PaperDirect's online store for all your business needs.