Looking for a Job? Here Are Some Resume Tips and Advice
Designing Your Business Communication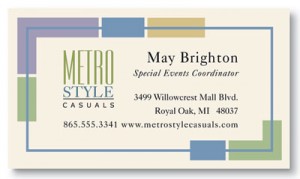 Considering the U.S. unemployment rate, chances are you or someone you know may be looking for a job. With so many people job-hunting these days, it's very important that you do something to make your resume stand out from all the rest.
It's safe to assume that when an employer posts a job opening, hundreds of people may apply, and it's a challenge to create a resume that a hiring manager or owner will notice. We recently posted a blog about Common Resume Mistakes, but now we'd like to offer you some resume tips and advice to help ensure your resume ends up on the top of the pile instead of in a file drawer or worse–in the trash.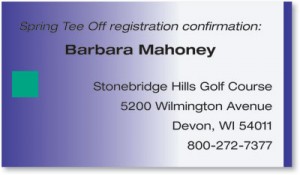 First, be sure your resume is flawless and has no typos or grammatical errors. If you submit a resume with a misspelled word or a grammatical error, the hiring manager will think that you do not pay attention to detail and really don't put effort into your work. After all, if you can't produce an error-free resume, how can a prospective employer have confidence you'll perform well on the job.
Make sure your contact information is current and correct. If you transpose two numbers in your phone number, you will never receive a call. If your email address is no longer valid, how do you expect to be contacted? Provide as many contact points as possible to ensure you can be reached.
Be specific about your past work experience. Vague phrases like "managed front desk" does not speak to the actual tasks you performed. If you answered phones, scheduled appointments, greeted clients, and paid vendors, then be sure to list those duties.
Include all proficiencies and be specific. "Computer proficient" is no longer acceptable. You must list the programs and/or software you have used, and you should be honest about your level of proficiency. If you have never created a PowerPoint presentation, then do not claim to be proficient in all aspects of Microsoft Office. Do not embellish your skill set. If you make it to the interview stage, the person interviewing you will respect your honesty if you admit that while you may type 90 WPM and are a wiz at spreadsheets, you're no PowerPoint expert.
If a cover letter is required, you must write a cover letter specific to that particular job. Employers can spot a generic cover letter a mile away, and this, again shows that you're not putting effort into applying for the job. If you're applying for a job in a restaurant and your cover letter says something like you'd appreciate the opportunity to learn more about your company, that tells the HR person you are just blindly sending out letters for any job you come across.
If a job description states you must be proficient in some type of software of possess some specific skill and you don't have the knowledge, then don't apply for the job. If the job description states that a skill is "preferred" then do apply because the employer will be willing to train the right candidate.
If you are are a business owner, manager or employee, PaperDirect is your one-stop online shopping source for everything you need from business cards to employee award certificates. If you are looking for a job, check back to the PaperDirect blog for more resume tips and advice to make your job search a little bit easier.