Network Using Company Business Cards
Designing Your Business Communication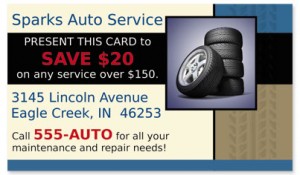 Whether you own a business, manage a business, have an entry level position in a business or are looking for work, business cards, when used properly, can be a powerful networking tool. You may be wondering how you could possibly have a business card if you're unemployed, and that's a valid point. Think of yourself as the business you are trying to market. You have skills and talents that can be utilized by another company, so use a business card to market yourself.
Company business cards are practical because they're small and easy to carry and distribute, and it's much less awkward to slip someone you meet a business card than a resume. Never leave home without your company business cards, whether you're the CEO or just started in the mail room because you never know when an opportunity to network is going to present itself.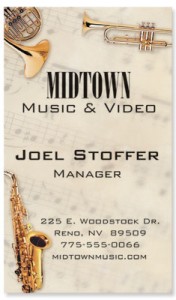 When you give someone your company business card, ask for one in return as that is proper business card etiquette. Take the time to look at the card rather than simply put it in your pocket or business card holder. This will show the person you are interested and value the interaction you just had. You may find something on the card that interests you or discover that you share a commonality with the person such as office location or product or service provided.
Make sure you have plenty of cards with you. If you meet a group of people, you don't want to have to say something like, "Sorry, I don't have cards for everyone." The more business cards you give out, the more people they will reach, hopefully. You could provide an incentive for someone to give out your business card. For instance, give someone two cards and tell them that if one comes back with his/her name on it as a referral that you will offer a discount or some other special offer as a thanks for the business.
Offer company business cards at social events, but don't be too pushy. You don't want to ruin a neighbor's birthday party by pushing your service or product onto everyone you meet. If the opportunity casually presents itself to offer your card, then do so.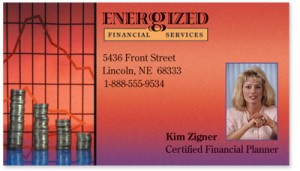 Be sure your business card's contact information is correct and up to date. Choose a font that is easy to read, and don't include too much information on the card as that will make it look "busy." Include your logo and slogan and be sure your company business cards are appealing. Use both sides of the card by providing a map to your company or a coupon on the back.
PaperDirect is your one-stop online shopping source for many of your business needs including business cards and business card holders. Need some ideas for your business cards? Read "Company Business Cards that Get Attention" and "Creative Business Card Designs."