Tips for Your Small Busines Brochure Design
Designing Your Business Communication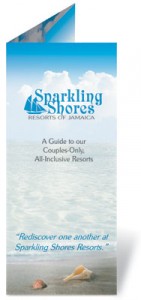 If you are just getting started with a new small business, you have undertaken one of the most exciting ventures any business person ever will. If you are worried that your business may not be successful or are wondering what can you do to ensure its success, you are experiencing the feelings most, if not all, new small business owners feel as the opening date gets closer and closer.
You have come to the right place if you are looking for ideas and supplies to help make your business a success. The PaperDirect not only provides lots of great ideas for business owners on how to market, promote and brand their business, but PaperDirect is also your one-stop online shopping source for supplies many new business owners need like business cards, flyers, letterhead and postcards for direct mailings.
One very popular and effective tool to market any business is a brochure.Brochures are a great way to provide prospective customers and clients a little bit of information about your business and to also offer incentive to come to your door (or your website). A well-written, professional-looking small business brochure design will help pique the interest of the recipients and get you started on the road to success, and the creation of a great brochure does not have to cost a lot of money.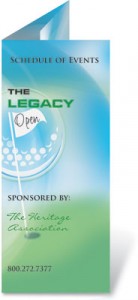 Here are some tips to creating a business brochure design that really works:
Appeal to the emotions of the consumer. The old saying, "Get to the heart of the issue…" really works here. Think of some way to make your business stand out from the rest Maybe encourage prospective customers to buy local and keep the mom n' pop businesses going. Include something about being new to the business world and ask for support without sending desperate. If the recipients of your brochure feel some sort of connection with you, they are more likely to spend their money on your products and services rather than a larger, more established chain store.
Spend the extra money to include high-quality images and printing. Use quality paper and make sure your brochure looks professional. A flimsy brochure with cheesy pictures and mistakes in the text will not impress anyone. Investing the time, effort and money now will pay off greatly in the future.
Make your brochure appealing to the reader with attractive colors, easy-to-read font, bullet points, etc. In today's busy world of everything electronic and small snippets of information, a wordy brochure with long paragraphs and no images will most likely end up in the trash. Be succinct with your words and capture the reader's attention right away with something eye-catching on the front of the brochure. If they don't like the front of the brochure, they won't even bother opening it to see what you have to say or offer.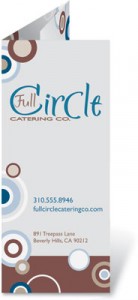 Speak the customer's language. Fancy jargon and long-winded explanations of why your business is so great will do nothing to encourage people to come to your business or visit your website. Think about what you would want to know if you were a consumer in need of the product or service you offer.
Try to keep your brochure focused on one clear, simple message. You cannot possibly include everything about your business in your brochure. Focus on what you find to be your strength and get them in the door with information about that. Intrigue the reader with a brief overview of what you want them to know and let their curiosity lead them to you.
Check out these PaperDirect blogs to read more about business brochure design:
Are brochures effective marketing tools?
4 Suggestions for Creative Business Brochures