How to Rebrand a Struggling Business
Designing Your Business Communication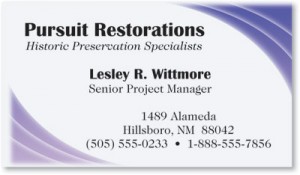 The PaperDirect blog has included a great deal of information about what "branding" is when it comes to business, the importance of branding your business, and suggestions for branding your business successfully. If you have done your homework, have read what the experts say about branding your business and are still struggling, then maybe it's time to considering how to rebrand your business. After all, you can't give up. This is your livelihood. You have probably put years of blood, sweat and tears into this business. If all it takes is a little re-branding to turn things around, then isn't it worth the effort.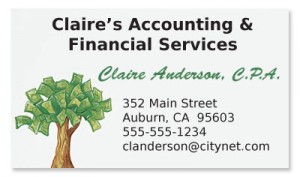 Let's look at some aspects of your company you need to examine as you consider how to rebrand your business. According to Kevin Roberts, CEO of Saatchi & Saatchi, a "giant" in worldwide advertising, "Often it's not the brand that's the problem, but the service, execution, product, delivery, or value."
Evaluate the name of your business–Probably the most important part of your brand is the name of your company. If it's not working, if you don't like it, if it doesn't really represent the product or service you provide, it's probably time to rethink the name of your company. To say that changing the name of a company is a daunting task is the understatement of the century, but if it's your company's name that is keeping customers away, it's necessary to examine the name and see what the problem is.
Make your image unique–Branding makes your product more visible, and if it's unique, you will attract more customers since it will stand out from the competition.
Create a moving message–In addition to a strong visual appeal, a brand should have a moving message that will make your customers respond more positively and passionately to your business.
Compose a compelling mission statement–If you don't already have a mission statement, you should write one soon. A compelling mission statement will differentiate you from the rest and let prospective customers know who you really are and what you stand for.
Identify problem areas–Once key problem areas are identified, you must decide what to do to fix those problem areas. Are you having staff issues, time management problems, lack of experience, poor location? These are all serious issues that must be addressed during the rebranding process.
Change/create a marketing plan–Rebranding is usually a crucial part of a business' marketing plan. Identify your potential customers and win their confidence with a strong, effective marketing plan.
Check your website–Make sure your website is well-written, well-optimized and user friendly. Stay current on Google updates; if you need help with Web development, get it. Content is still king–how is your web content?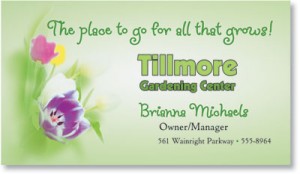 If you're a business person in need of basic supplies like business cards, letterhead, envelopes and the like, PaperDirect is your one-stop online shopping source for business supplies and advertising tools.
Read 4 Tips to Brand Your Business and Why Branding Your Business is so Important for more information about how to brand or how to rebrand, if necessary, your business.