Make a Statement with Personalized Business Stationery
Designing Your Business Communication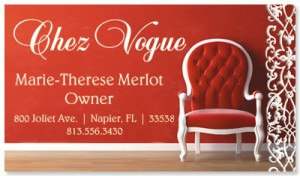 It's important that the stationery you choose for your business represents you and matches your personality. Personalized business stationery will allow your business cards, letterhead and notes portray your own personalized image. When you can't be there to represent yourself to a prospective customer or client, personalized business stationery can. Your personalized letterhead should make a bold statement and a lasting impression. When dealing with business, it is important to balance professionalism and personality. PaperDirect's collection of personalized letterhead and stationery allows you to create professionally polished messages with your own personal creative flair.
Personalized business stationery includes much more than letterhead, envelopes and business cards. In fact, external business forms like invoices, receipts and purchase orders are considered business stationery. Internal business forms like inventory forms, supply requests and memos are all types of business stationery that can be personalized.
It is through personalized stationery that a small start-up business reflects their values. Through personalized office stationery, you can make your corporate identity a unique brand. Not only does personalized stationery identify you in the land of consumers; it
also gives you a chance to promote your business using colors, font and graphics that best match your personality.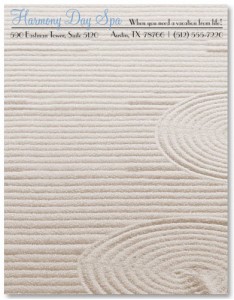 Personalized business stationery is not just limited for business use; personalized note pads with your company name can be given to clients as a form of advertising. This will create a familiarity with your business, even for people who may not know exactly what your company does. Then, in the future, if you are in need of their services, your business name will be recognized by them putting you one step ahead of your competition.
Want to learn more about the business stationery and why it's so important? Check out these PaperDirect blogs: