Use Oversized Postcards To Promote Your Business
Marketing & Sales Promotion Techniques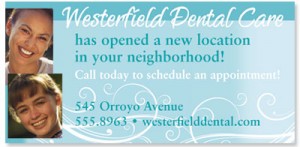 When it comes to utilizing marketing tools that get your business noticed, size does matter. Over-sized postcards, sent via regular mail, are a great way to get prospective customers' attention, and they can also be used to send existing customers special offers, announcements, and any other information you want to send a large number of people quickly and easily.
PaperDirect has over-sized postcards that can be used for businesses both large and small, and the great thing about postcards is that they provide a lot of room to include the information you want to get to your target audience. Two-sided over-sized postcards are also a way to make a more personal connection with your customers or clients because non-electronic marketing strategies show your prospects you're willing to put forth the effort necessary to make a more personal connection with them. With approximately 200 styles from which to choose, we're sure you'll find the over-sized postcard that fits your style.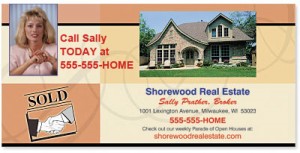 Uses for Over-sized Postcards
Another great use of over-sized postcards from PaperDirect is, instead of mailing them, you can simply hand them out, place them on counters at cooperating businesses, and even post them on advertisement boards in grocery stores, department stores, and the like.
Businesses like medical offices often use postcards as appointment reminders or to announce the addition of a new physician to the practice. Postcards can be used to announce a new location or a grand opening sales event. You can include images of products you offer on postcards, and the back side of postcards is a great place to put maps to your location and directions.
Utilize the Space
You want to use as much space on the postcard as possible, but keep in mind that you don't want it to look too "busy." Don't feel like you have to provide the recipient every single tidbit of information about your business on the postcard. Place just enough information about your products and/or services to entice the recipient to come to your business or visit your website. Information that should always be included on any business postcard is contact information such as name of the business, address, phone number, fax number, website URL, email address and hours of operation. If you are the sole owner of the business or have a contact person in mind you'd like the postcard recipient to call or email, you will want to put his/her name and title on the postcard, also.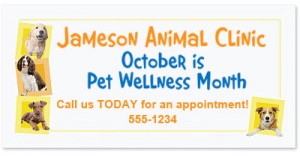 Another advantage to using postcards to market your business is that if you send a postcard to someone who has moved or to an incorrect address due to a typo or other mistake, it will come back to you, allowing you to keep your mailing list current and accurate. Also, unlike letters, postcards are immediately seen upon receipt. Because letters are in an envelope, the recipient decides whether to open the envelope or toss it in the trash; most people will see an advertisement and throw it away. However, with postcards, with no envelope hiding your message, the likelihood of it actually being read increases. It's human nature to glance at a postcard before tossing it away, and with the a vibrant design, easy-to-read font and catchy slogan, you just may have found yourself a new customer!
Check out PaperDirect's vast selection of over-sized postcards, and give this highly effective marketing tool a try. Be sure to look at the custom print over-sized postcards from PaperDirect. PaperDirect is your online shopping source for business supplies, marketing tools and event planning necessities. Find thousands of products from business cards to DIY wedding invitations right here at PaperDirect!