A Quick Look At Christmas Seasonal Mailings
Marketing & Sales Promotion Techniques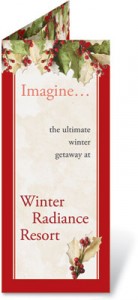 The Christmas season is one of the biggest money-making times of year for many, many businesses. There's just no getting around the fact that Christmas is a highly commercialized holiday, and businesses, in order to survive, must capitalize on the Christmas "spirit" of spending. PaperDirect has a number of Christmas seasonal mailings that can reach a large audience quickly and without costing a great deal of money. Christmas flyers, postcards, brochures and newsletters are just some of the seasonal marketing materials that businesses should be putting together now for the coming holiday season. It's never too early to get those Christmas seasonal mailings out as you know that retail stores don't hesitate to start displaying holiday merchandise as early as August!
Christmas Border Paper–Bright, Festive, Practical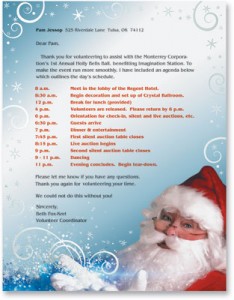 Border paper can be used for so many things–advertisements, invitations, announcements, newsletters and warm wishes. Christmas border paper from PaperDirect, with over 250 variations, is one of the most popular Christmas season mailing tools. The festive designs and bright colors are eye-catching vessels to transport your message to hundreds, if not thousands, of recipients quickly and easily. Simply print your message on front and post throughout your target area or choose a festive envelope from PaperDirect and mail out your Christmas advertisement to the masses.
You can make your own desktop printable Christmas newsletters or order straight from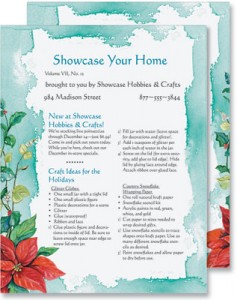 PaperDirect and have them shipped right to your door ready to mail. Check out these great Christmas postcards from PaperDirect–they work perfectly for short advertisements, especially holiday discounts or loyalty cards!
Shop online at PaperDirect for all your business communication needs.