DIY Marketing Tips That Won't Break the Bank
Marketing & Sales Promotion Techniques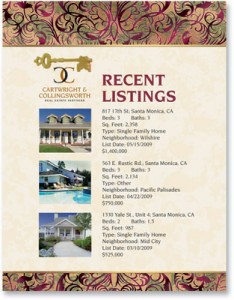 When starting up a new business, whether large or small, it's important to budget your money wisely because you will spend a lot of money quickly getting the business set up. Whether you're starting a work-from-home type of business using the Internet or opening a retail store or restaurant, every penny must be carefully accounted for, and you must find ways to market your business in inexpensive ways. One mistake many new business owners make is over-spending on marketing their business; one way to avoid this is to take a look at some creative DIY marketing ideas that won't break the bank.
Many new, inexperienced business owners don't realize there are DIY marketing ideas/strategies that are inexpensive and require little, if any, experience. The DIY marketing ideas below will save you money and may help you to get your business off and running much more quickly than you expected. Wouldn't that be nice? Imagine less stress, fewer dollars spent, and more business in the first few months you're open!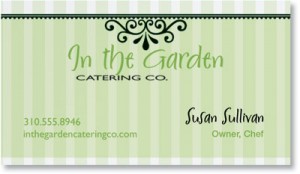 Here are some DIY marketing ideas that have worked for large and small business owners.
Get your business listed in online industry directories.
Start an email campaign and be sure to target the demographic you are seeking as clientele.
Post client testimonials on your website.
Sponsor or participate in a local charity event or fundraiser.
Check reviews of your business regularly.
Join a professional organization and meet business men and women in similar situations as yours.
Use social media to promote your business as it's not going away and it's a great tool to get your business out there.
Choose eye-catching business cards and keep them up to date. There's nothing worse than inaccurate contact information on a business card.
Show appreciation to customers through customer loyalty cards, discounts, coupons and other special offers.
Use direct mailings to show you appreciate your customers. Buy one get one free offers are a great way to keep existing customers and get new ones.
Start a blog on your website and post regularly. Make sure your blog's content and tone match your business.
Spend time optimizing your website. Make sure web content is well-written and well-optimized so it gets ranked by search engines.
Make sure your website is user friendly by adding videos, if possible, and contact forms. If there is a comment section on your website, be sure to respond to comments and questions regularly.
Word of mouth does wonders for new businesses. Ask happy customers to spread the word about your new store or website and offer incentives for them to do so.
If you'd like to learn more about DIY marketing ideas from PaperDirect, please check out these blogs: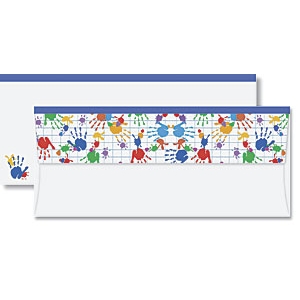 Remember to shop online at PaperDirect for all your start-up business needs including business cards, letterhead and envelopes, and various business communication supplies.