4 Ways to Use LinkedIn for Your Business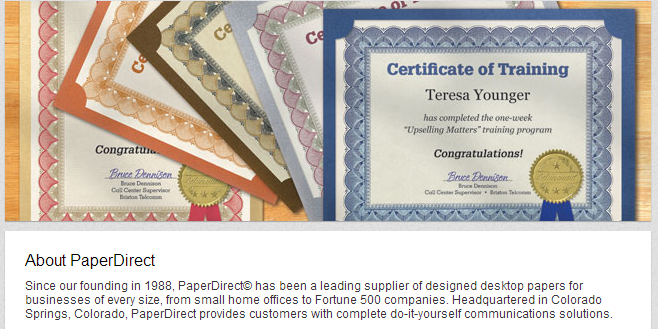 We all know that LinkedIn is the ideal place to have a personal profile about your business and professional experience. It's basically an online ad about yourself that allows you to brag about all your skills. Using it for a company profile is a different story. LinkedIn has recently changed the format of its company pages to act more as informational mini-websites. To take advantage of this for your company, we recommend you consider these 4 LinkedIn tips.
1 – Keyword Optimize.
In order to be found on LinkedIn and in Google searches, it is wise to add in keywords in the specialties section of the "About the Company" description. In addition to this, be sure to keyword optimize the titles of the products listed for the company.
2- Make a Services/Products Page.
Much like any website, LinkedIn offers a tab within your company page to list services and/or products. Use these pages to explain your product lines or the services offered by your company. By adding links to these descriptions, you can drive traffic back to your website to drive conversions.
3 – Send out Updates
Your company should be sending out company updates via the LinkedIn page every so often. This will allow for more brand exposure and drive more engagement with your company. These updates can be company related or not, but the main point is to start a conversation with others on LinkedIn. So if you're posting a link about a product, be sure to ask a question with it!
4 – Ask for Recommendations
Recommendations make your company page look authoritative and reliable. Asking all employees to recommend the services and products is one way to get recommendations. Another way is to send out an email to your (happy) clients, asking them to recommend your services/products. Usually you won't receive a rejection, and clients will be happy to do it.
To check out how we use LinkedIn, check out our company page. (http://www.linkedin.com/company/paperdirect)