Trends for Social Media in 2013
Every small business should know by now that social media needs to be part of an established marketing strategy. While putting together your plan for Social Media in 2013, there are few new trends that are important to consider.
Social Reviews
If people aren't already purchasing your goods or services, they are online researching which ones are the best to buy. The most influential reviews are recommendations from your friends – and those are showing up all over social media. If you have recommendations on your Facebook page, be sure to highlight them as much as possible. If you are lacking reviews, offering incentive for leaving reviews should be part of your marketing plan.

Creative Shareable Content
Developing more creative, unique content this year will be a huge contributor to your brand awareness online. Adding content to purely visual social networks like Pinterest, Instagram and YouTube will be the best way to get unpaid mass brand exposure. Sharing content online has become the new way of discovering information that has already got the 'thumbs-up' (pun intended) from your friends on social networks.
Budgeting for Facebook Ads
Making sure that you leave space in your budget for Facebook ads is a key strategy for a 2013 marketing plan. Facebook ads can grow communities, increase brand exposure and drive traffic back to the website – and you can clearly track how your money is being spent. If all you want to see is ROI through social media, spending the money on Facebook Ads and tracking the conversions through Google Analytics should be at the top of your agenda for this year.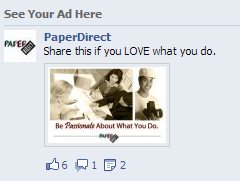 For social media in 2013, at the bare minimum, make sure you are keeping active, posting continually and responding to all comments on your pages. Social media isn't going anywhere, and it's just going to keep expanding – so do your best to stay ahead of the curve!