Winter Sales Down? Creative Brochure Ideas to Jump Start Business
Designing Your Business Communication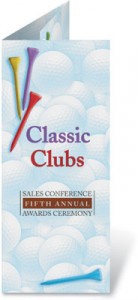 One of the most effective marketing tools is the brochure. Whether you're using a bi-fold or a tri-fold brochure, nothing gets as much information into the hands of a prospective customer on a single sheet of paper like a brochure. Making brochures that are effective, get noticed and get picked up and put in a pocket or bag isn't difficult, but there are certain pieces of information that should be included in your business brochure, especially if you're hoping to jump start a slow business.
Tri-fold brochures give you the best layout to deliver as much information as possible.
First, you need to use something that will get attention. Whether it's a picture of a specific product, a colorful graphic or bold wording, that first impression is what will get the brochure picked up.
Next, you want the customer to be interested enough in the brochure to keep it. This means the inside of the brochure needs to have some compelling information about the products or services you're promoting. Having a good sized picture or graphic that represents the product or service will pull their eye to that area. Other tips are to use color to separate sections, and colored and/or bolded headings keep the reader's attention on the brochure.
The back pages of the brochure will include an overview of what is in the brochure and the company info and contact information. Effective brochures will have all the information a potential customer could want to make an educated decision on whether or not they're interested enough in the product or service to reach out.
Catch the Eye of the Reader–Fast!
An eye-catching design is one of the most important attributes a creative business brochure will have. If your design does not catch peoples' attention, then it will most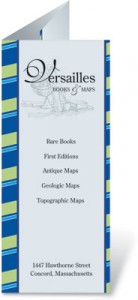 likely be overlooked. If your brochure has an attention-getting design then people will stop and look, and that could certainly generate more business for your company. Try these creative brochure ideas to market your business and get customers through the door and to your website:
Include eye-catching graphics, especially on the front of the brochure. Images on the brochure give people an idea of what you're promoting before they ever read anything, so be sure to choose graphics that clearly depict what you are promoting.  A great brochure cover will make the viewer want to see more.
Keep words to a minimum and keep your wording concise. The use of flowery language is inappropriate for business brochures. Too much content on a brochure is overwhelming and confusing. Get to the point quickly and succinctly.
Don't give out too much information–you want your prospective customer's interest piqued. If you tell them everything they need to know in a brochure, then they won't need to contact you for more information.
Be creative in both your design and your content.
The purpose of any business brochure is to market your business to a desired audience. You must communicate that you offer the best product or service for the most reasonable price, and you must explain why a consumer should choose you over a competitor.
For all your business brochure needs, please view the entire collection of marketing tools at Paper Direct today and shop online for convenience!