How to Market Your Business Outdoors This Spring
Marketing & Sales Promotion Techniques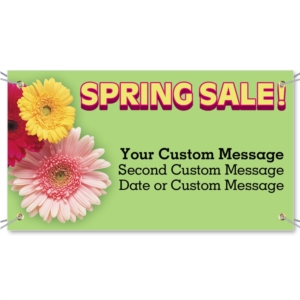 Do your customers and employees have a bad case of spring fever? You know–that universal affliction that strikes every year, just a couple of weeks after Groundhog's Day. While symptoms vary from person to person, they generally include tiptoeing through tulips, packing away puffy winter clothing, and the insatiable need to spend as much time outdoors as possible.
Oh, yeah, and spring fever is highly contagious, too — so once one person catches it, everyone's bound to come down with it.
But the spring fever epidemic is great news for you, the small business owner. By linking your marketing strategies to warm-weather activities, you'll up your visibility amongst all of those outdoor-loving, spring-fever sufferers. Plus, marketing your business outdoors gives you the perfect excuse to get out there and enjoy a little sunshine, yourself!
Here are three great ways to help you take advantage of spring fever and effectively market your business this spring.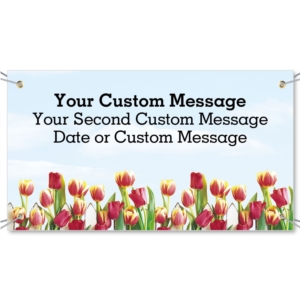 Hang it High
With warmer, more pleasant weather, more of your customers — and potential customers — will be outside, enjoying the sun. When your customers are outdoors, your marketing needs to be outdoors, too.
One of the best ways to catch their eye? Bright, beautiful banners! With a range of sizes, colors and designs to choose from, banners can hang outside your building, dress up an event, create an attractive display, or even to accentuate your existing signage.
Warm-Weather Promotions
Say "thank you" to your existing customers and attract new ones by hosting an outdoor promotional event. A company picnic, softball game, golf tournament or fun run will bring attention to your company. Better yet, sponsor a community service day; your employees can volunteer to clean up a stream, clear a walking trail, or beautify a public space within the community.
Give Your Marketing Materials a Fresh Spring Look
A major symptom of spring fever is the desire for new beginnings — and what better way to celebrate the season than by bringing the outdoors onto your marketing materials! From business cards to address labels and even post-it notes, breathe a breath of fresh air into your communications with spring-themed designs.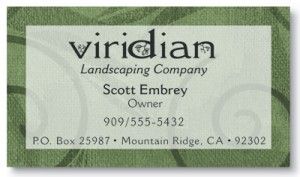 If you don't want to go all out, you can simply update your website with a fresh look or some bright, cheerful new colors.
So take advantage of the changing seasons to make some effective marketing changes. Paper Direct has spring products to make your life easier, from banners to post-it notes, go ahead and add some fresh color to your marketing strategies.
And don't forget to give yourself time to get out there and enjoy the great outdoors, too!