Spring's Almost Here– What's Your Outdoor Marketing Plan?
Marketing & Sales Promotion Techniques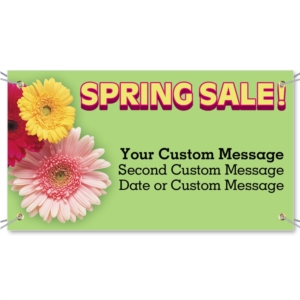 With warm weather and longer days right around the corner, you should be thinking about ways to market your business outdoors as more and more people will be out and about enjoying their freedom from the cold, harsh winter weather. Spring is prime time to get your marketing creative juices flowing and utilize outdoor marketing strategies to reach a lot of people quickly and inexpensively. There are a number of ways you can market your business outdoors without spending a lot of money, taking up a lot of time and using a lot of man (or woman) power. Let's take a look at some outdoor marketing strategies that really work.
Billboards
According to marketing experts, when it comes to outdoor advertising, the average person has an attention span of approximately eight seconds, so one of the most important things for outdoor advertising is that it must be eye-catching, simple to read and easy to understand. Even in this age of burgeoning technology, the good ole' billboard is still one of the most effective outdoor advertising tools because of the its vast and consistent exposure, repetition of message to those who see it (for instance, while commuting to work) and for its cost-effectiveness. Despite the number of advertising media, mainly online, billboards are still capturing the attention of passersby.
Strategically placed billboards will attract a diverse population of potential customers/clients. In order to be most effective, billboards should contain vibrant, interesting images; your business name; logo, if possible; colors and signs that will attract the attention of those who see it.
Car Magnets and Vinyl Wraps
Car advertising has become very popular, and if you have a company car or truck, you can use this effective form of outdoor advertising to attract new customers. As you've probably seen, some companies choose to wrap their entire vehicles with advertising, while others keep it a bit more subtle and simple by placing the company information, logo and slogan on the sides or rear only of the vehicle, along with the website URL, of course. Keep the information short and sweet, as you don't want people reading so much on your car advertisement that they cause car accidents all around you. Car wraps are perfect for food delivery, maintenance and moving companies.
Public Transit Marketing
Bus and rail advertisements are ideal for local businesses close to where these modes of transit travel. Bus shelter and rail station advertisements really work because of the repetition–the same people, usually, see the same ads every day they take public transportation. By seeing the ads over and over, the name of the business will stick with the potential customer. Keep in mind that public transportation shelters and stations in metropolitan areas also see a lot of tourists and businesspeople traveling in and out of the area; these groups make another demographic you can reach with your bus/rail advertisements.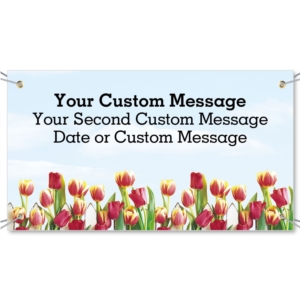 Outdoor Signs, Banners

Advertising your business with outdoor signs may seem like an obvious choice, but you'd be surprised at how many owners don't have large, easy-to-read signs on the outer exterior of their buildings. Attractive, clear signs with clever slogans or buying incentives can be seen by prospective customers any time day and night. You can make your own outdoor signs or hire a professional artist or sign builder.
If you do hire an expert, be sure to shop around so you don't spend too much, and always ask for samples of his/her work and check references. If the artist or sign builder is not willing to give you names of previous clients he's served, then that is a big red flag to continue your search.
Printed, flexible custom banners are very effective outdoor advertising tools and fairly inexpensive. Banners are most often used to advertise sale items and are usually placed at the entrance to a business. Banners can be easily rolled up and transported to other locations and are perfect for hanging on outdoor walls, fences and posts.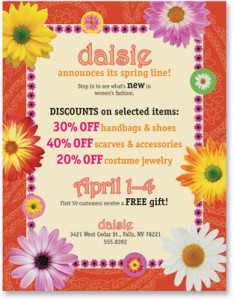 Fliers
If you don't mind pounding the pavement to hand out custom designed fliers to passersby, they are a great way to reach a lot of people quickly and inexpensively. You can have hundreds or thousands of fliers printed, and they're the perfect outdoor marketing tool to reach a very specific geographic target. If you have just opened up a pizzeria, standing right around the block or right in front of the restaurant with a flier announcing your grand opening or offering a coupon is a fantastic way to get that foot traffic to walk right into your new pizza parlor.
In nice weather, keep your restaurant doors open (if it's not a health code violation) to allow that delicious aroma of tomatoes, garlic and pepperoni hit the streets to entice people on foot to come in for a slice.
PaperDirect has thousands of flier designs to choose from, so we're sure you'll find one you really love. We will design it especially for your business and print out as many as you need. If you run out, simply order online or give us a call!