Tips for Writing an Effective Business Slogan
Designing Your Business Communication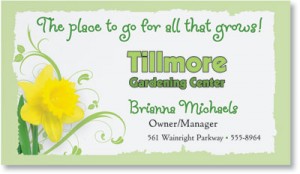 Having an effective business slogan can mean the difference between being very successful and having to close your business' doors after just a few months. If you are a small (or large) business owner and in the middle of the exciting process of setting up shop, you may be wondering how to begin writing an effective business slogan that gets your message across and represents your brand well. A bad slogan can actually do very serious damage to your business and your brand, so follow these tips from various business experts online for writing an effective, compelling business slogan.
Think about the purpose of your slogan and what is most important for your business. Do you want it to be original, memorable, to differentiate your brand or include a key benefit?
Be truthful. You cannot claim to be something you're not, like the biggest ski retailer in Colorado if the guy down the street is bigger. Instead, just focus on one aspect of your business that does outdo all others.
Look at other business' slogans to see what works and make sure you don't choose a slogan that is already trademarked. You can check online by using the Intellectual Property Office's  database.
Get help brainstorming slogan ideas from staff. One great way to get your team motivated to do this is to hold a contest to find the best slogan; offer a gift card or long lunch or an hour off early on a Friday as a prize.
Make sure the slogan you choose is customer focused. Ask "regulars" what they like about your products or services the most and see if there is a recurring answer. Then, create a slogan around what you've learned from your customers. If superior customer service or everyday low prices are what keep people coming back, maybe you can somehow incorporate that feature into your slogan. Just don't be cliche or boring. Make your slogan really stand out from the rest.
Keep it short, simple and catchy. The recommended length of the ideal slogan is 5-7 words. Keeping it succinct and catchy will surely help contribute to its ability to stick in people's minds.
Protect your slogan by registering it as a trade mark to prevent others from using the same slogan.
Market your slogan on your business cards, business stationery, marketing materials, at exhibitions and at the bottom of emails.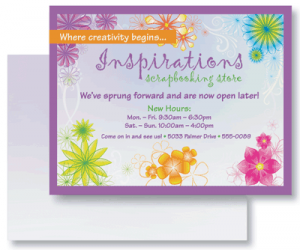 PaperDirect has many of the items you need to start your business. With convenient online ordering, you can handle many of the purchases you need right from the comfort of your home or office. Please check out PaperDirect's business brochures, fliers and matching stationery and envelopes.