Tips for Summertime Marketing – Keep Business Sizzling this Summer
Designing Your Business Communication Marketing & Sales Promotion Techniques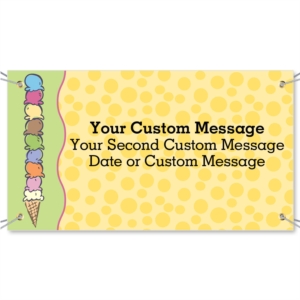 As the temperature rises; the days get longer, shorts take over jeans, but business may become sluggish. Turn on the AC and rejuvenate your marketing strategy with a splash of summer-themed materials from PaperDirect. Create buzz with colorful banners and flyers. Customize them with your company's logo, friendly photos and slogans. Custom print large posters for window displays, and smaller newsletters and brochures to keep customers engaged. Great marketing changes with the weather, and PaperDirect is ready to help you beat the heat.
Summer is a magical time. The kids are off from school, vacations are planned, and beaches are lined with towels, lawn chairs and umbrellas. With so much on people's minds, it can be difficult for a business to get noticed. The key is to be with the customer at all times. PaperDirect can help you claim that slot in your customers' wallets and purses with vibrant business cards, available in a variety of textures. Give customers a free magnet or table tent with every purchase to show how much you value them, and keep your name at the top of their minds.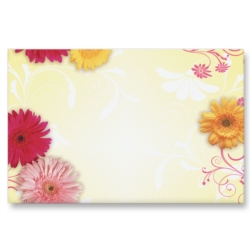 It may be what's on the inside that counts, but eye candy never hurts! Nothing bores customers more than a plain white windowed envelope. Get your letters and invitations out of the junk pile with PaperDirect's summer-themed envelopes. Customizable designs include pool party, summer florals, beach balls, balloons, watermelon and more. Choose from a variety of sizes to fit brochures, newsletters, or a good old-fashioned thank-you letter. Stir your customers out of the summer daze and connect with them on a personal level.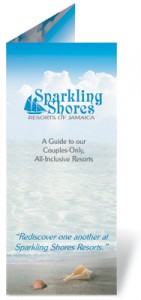 Finally, spice up your in-store atmosphere. Choose bright banners and posters for shelf and wall displays. If you're a restaurant, select from an array of professionally-designed border papers for your menu, or fun puzzles for kids. Showcase your specials on textured brochures to give your place that memorable touch… or just let your customers fan themselves off!
Whether your business is suit-and-tie or t-shirt and shorts, stay relevant and stand out from the crowd with seasonal promotional items from PaperDirect. Feel free to browse the website and explore the many colorful solutions available for your business. Paper is one of the most versatile materials on earth, so be creative!