Holiday Card Sayings for Your Business: Now's the Time to Order
Designing Your Business Communication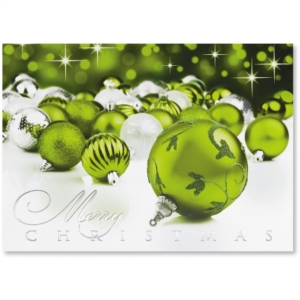 Sending out holiday business cards is a simple way for business owners to express to clients and employees how their impact on your company is truly appreciated. However, many people are unsure what to say when sending out holiday cards for a business. As a business owner, you want your message to be impactful, yet simple and sincere at the same time.
Here are a few simple holiday card sayings that are perfect for any business; yet customizable to suit your needs and the needs of your company.
10 Holiday Card Sayings for Your Business
1. Warmest holiday greetings and best wishes for the New Year
2. Wishing you a happy holiday from all of us at (your company name here)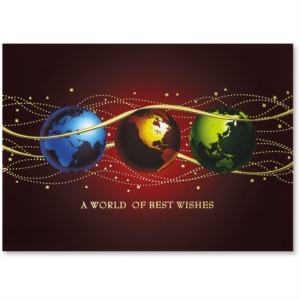 3. Sending you sincere thanks for your loyalty and business this year. Happy holidays and best wishes in the coming year
4. Best wishes for health, happiness, and prosperity in the coming year
5. From our family to yours, wishing you a happy holiday season
6. Wishing you a Merry Christmas and a blessed New Year
7. Seasons greetings and best wishes to you and yours
8. Wishing you a year of peace, love, and hope. Merry Christmas!
9. 'Tis the season… Wishing you a very Merry Christmas and a Happy New Year
10. Wishing you good tidings, from our family at (your company name here) to yours.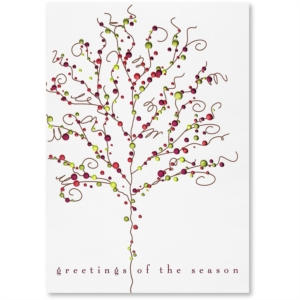 Whatever message you send, your efforts are sure to be appreciated by everyone who receives your holiday card.
Now is the perfect time to order your holiday business cards; before the hustle and bustle of the busy holiday season takes over. Too often, waiting until the last minute forces us to scramble to order and get cards out on time. Don't let that happen this year; order your customized holiday cards today!