Back to Basics: Adding Print to Integrated Christmas Marketing Programs
Christmas & Holiday Party Tips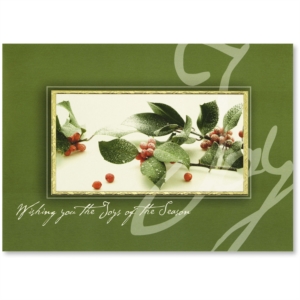 Integrated marketing is the coordination of all available marketing avenues, tools and resources your business has into a seamless program that maximizes positive impact upon customers at the lowest cost. While some businesses see the Holidays as a barren desert when it comes to marketing, it is actually a season ripe with marketing opportunities. If you can think outside the box of just sending a generic Holiday card and be open to other innovative opportunities like the use of Christmas border paper, integrated Christmas marketing programs can become a potent and powerful addition to your overall marketing campaign.
Aligning Your Brand with Good Cheer
It's been said that one of the keys to a successful integrated marketing campaign is to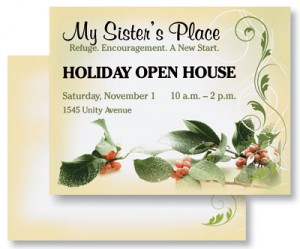 identify your very best customers and to treat them consistently well. However, the Holidays are a time when all of your customers should receive Christmas wishes that include gratitude for their past patronage and an invitation for more contact in the year ahead.
Integrated Christmas marketing programs are a dynamic way to accomplish this. Christmas border paper is an easy, seamless way to leverage your Holiday marketing efforts, increase positive feelings about your company and maximize results. You're sending letters, memos and other correspondence already; why not send them printed on attractive, Holiday-themed border paper and enhance your integrated Christmas marketing campaign even more?
Going Beyond What's Expected
Enhanced integrated marketing goes far beyond just rigid expectations about how to market and when. While many companies send out a Holiday card during the Christmas season and call it a day, there are other multi-faceted ways to market during the season that can offer rich, diverse and rewarding results. Integrated Christmas marketing programs can be as complex as you want them to be, but they don't have to be difficult.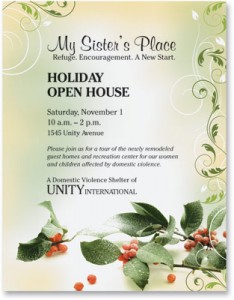 The simple addition of Christmas border paper to your correspondence starting around November 1 spreads Holiday cheer and will definitely catch the attention of partners and clients. Christmas border paper choices range from very subtle to highly ornate, so depending upon the nature of the correspondence, a different style of paper may be chosen. Whether you have the paper professionally printed or print it in-house, the impact on your clients will be considerable.
Setting yourself apart from the competition is easy with Holiday border paper. You're sure to stand out in their awareness — a hallmark of successful marketing. Add an extra touch of class to your integrated Christmas marketing programs with Christmas border paper.