How to Make Your "Thank You for Your Business" Message Stand Out
Designing Your Business Communication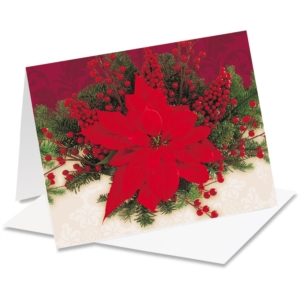 Some business owners really enjoy writing "thank you for your business" notes, but others just aren't sure how to word them effectively. If you're someone who dreads writing business thank you notes, don't despair.  Here are some hints, tips and sample phrases that can help send you on your way to writing sincere, impactful "thank you for your business" messages:
Be Clear, Simple and to the Point
A "thank you" note shouldn't read like an English class essay; your clients and business associates will appreciate a note that is simple, sincerely written, easy to read, and to the point.
Write Like you Speak
Most of us talk more effectively than we write. Don't be afraid to lose the formalities and write like you speak. Think of what you want to say to the client, say it out loud, and then write it down in your note.
Send a Paper "Thank You" Note
While email and e-cards offer an appealing convenience factor, take the extra time to write or have your message printed on paper or note cards instead. Sending physical mail is almost a novelty these days, but it shows that you actually took the time and care to sit down, compose, print and mail your message instead of just dashing it off on your computer. Be sure and have your message printed or handwritten on high-quality paper or cardstock — not just plain old copier paper.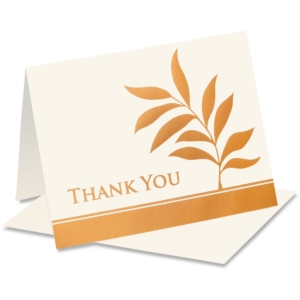 Personalize It
If the recipient is a company, be sure and address your "thank you for your business" note to a specific person in the company, not just the business generally. If you have reason to send thanks but haven't yet met with a company representative, find out the address of the most appropriate person to send it to. Whether you've met him or her in person or not, it can't hurt to make them feel appreciated.
Example thank you note phrasing:
Dear _________,
Thank you so much for recommending us as your ISP in Mumbai. Your CEO has already inquired about additional technology, and it looks like it will be a win-win for us both.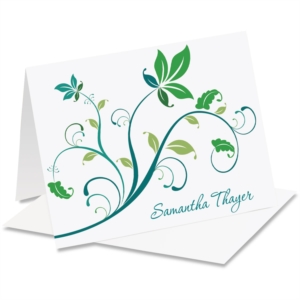 I know that you're very busy, but I just wanted to take the time during this Christmas season to thank you for recommending us. I will be watching for an opportunity to return the favor.
Best Wishes,
Jerry
Keep your "thank you for your business" messages simple, sincere and from the heart, and you'll create lasting business relationships that can thrive for decades.