Tis the Season to … Send Christmas Card Messages for Business
Christmas & Holiday Party Tips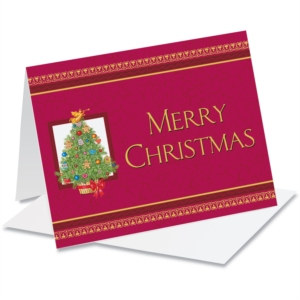 Your office knows the holidays are coming not necessarily by the tinsel and colored lights, but by the need to stock up on bulk stamps and Christmas cards. While you're always free to go the standard route and send the typical card with the general "Merry Christmas" message, you can go beyond the standard fare with a bit of flair.
Making your Christmas card messages for business a bit more personal and tailored to your recipients can go a long way toward fortifying your business relationships, and Christmas notecards may be just the way to do it.
How's that?
Instead of a blanket message on a big batch of the same style greeting card, you can divvy up your contacts into different groups and send a personalized message to each group. Ideas may include: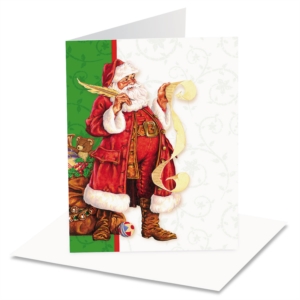 A "Thank You" Christmas notecard that thanks them for their past year's business
A "Congrats" notecard to businesses that have achieved something spectacular
A celebratory notecard to honor a mutually beneficial business relationship
A set of Christmas notecards that are blank inside for any hand-written messages you want to send
Why Christmas Notecards?
Due to their slightly smaller size, Christmas notecards are more economical than standard size greeting cards. This offers you more budgetary room to go for extra cards to send to contacts that may not have been on your mailing list but still deserve acknowledgement.
Despite their lower price, they're still high-class. You can opt for heavy-duty paper stock, a cover design that highlights your logo or custom image and, of course, the personalized message inside that speaks directly to the recipient.
You can have the personalized messages pre-printed inside or order batches of cards with blank interiors to print the messages on your own printer. You can also set up an entire custom design and print it yourself on your own card stock.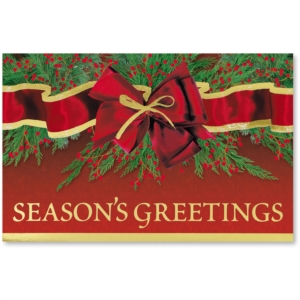 Standard Christmas greeting cards don't have to be out of the game entirely, as you can still have a batch on hand for other contacts. You can even add Christmas postcards into the mix. Regardless of the type of card you choose, the key to effective Christmas card messages for business is to make them personal. Christmas notecards let you do that easily, economically and while truly speaking from the heart.